Jason Statham punches, dances, dresses in full LG G5 commercial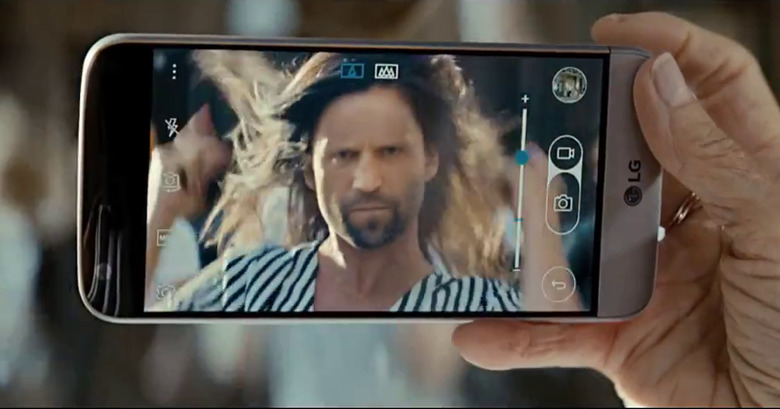 The name Jason Statham perhaps evokes images of near impossible fight scenes, high-speed car chases, and a bald head. Mr. Transporter himself shatters all those preconceived notions in the full version of LG's TV spot for the LG G5. The video is just half a minute long but that's probably more than enough to delight, entertain, or unsettle some people. And perhaps that's the message LG wants to get across about its latest flagship smartphone, always ready to play dress up and be whatever you want or feel like you want it to be.
LG puts Jason Statham in a role he may have never before performed. That is to say, taking up all the roles in the 30-second long video. Be it a subway passenger, a street performer, restaurant customer, or motorbike stuntman. Or should maybe woman. Actually, none of those roles, or any of the extras mention any gender requirement in the job description. And Statham seems to be happy, not to mention capable, of filling them all.
Statham is hardly an actor you'd expect to see in a dress, not to mention a wig, but the very short ad perhaps also advertises Statham's talents as much as the it does the G5's. Of course, it wouldn't really be a Statham video if there were no action involved. Happily, unlike the first two clips we've been shown, this one has it in spades.
LG's main theme for the G5 is "Play" and the ad's playful theme is in line with that. And like Statham, the LG G5 can perform many roles, depending on the modules you decide to snap into it. Shown of course are the Hi-Fi and CAM modules, as they are practically the only ones commercially available at the moment. LG does promise more in the future, but we've yet to see any trace of those.
The LG G5 launches today in South Korea and April 1 in the US.