Japanese bank plans to use palm readers instead of cards at ATMs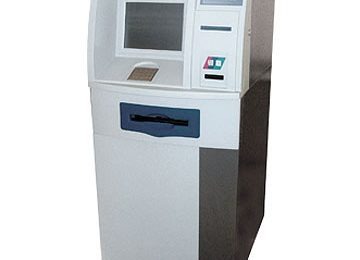 ATM systems that we use today work pretty well, but there are flaws with security of the systems that can allow hackers and thieves to take money from accounts not belonging to them. Some people also use pin numbers that are easily hacked allowing other people to access their account if they find the user's ATM card. One Japanese bank called Ogaki Kyoristu Bank has a new plan that will significantly increase security.
This bank plans to institute a system that seems to be much more secure than the traditional card-based ATM. The company's ATM machines will be replaced with new machines that allow users to make withdrawals and deposits along with balance checks using a palm scanner and their birth date, plus a pin number. The system replaces the card with the user's hand, which is much more difficult to lose than a credit card.
There are other banks within Japan that use finger and palm scanners along with cards as an additional safety feature. Ogaki Kyoristu Bank says that it will be the first bank in the country to do away with the card altogether. The bank has branches, mainly in the Gifu Prefecture of central Japan. Gifu Prefecture is about 250 km west of Tokyo. The palm scanning tech that ATMs will use comes from Fujitsu and scans the vein patterns in a person's hand to verify identity.
[via Networkworld]