Japan gets a new PS3 for Metal Gear Solid 4 launch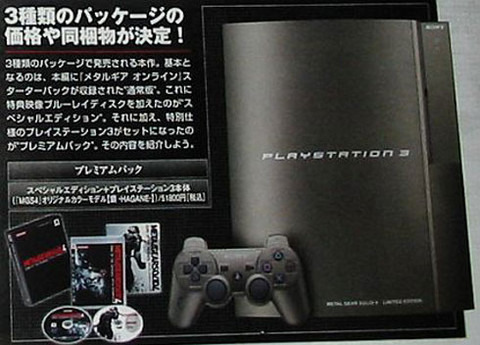 If I were to ask someone which country had the most colors for (almost) all of the current-gen consoles, they would likely say Japan. They would also be very correct. We have just received word that they will be getting yet another PS3 color added to their lineup.
In addition to the black and white versions of the console, the Japanese market will see a steel steel color very soon. The new color will be launched in a bundle for the release of Metal Gear Solid 4.
The bundle, which will contain the PS3, a matching controller, MGS: 4, Metal Gear Online starter pack and a special video disc will retail for approximately $515. There is no word on whether we will see this here in the US, or if the new steel-colored PS3 will be sold as a standalone SKU at any point.
[via Joystiq]