Jaguar XE 300 Sport races Olympic speed skater on ice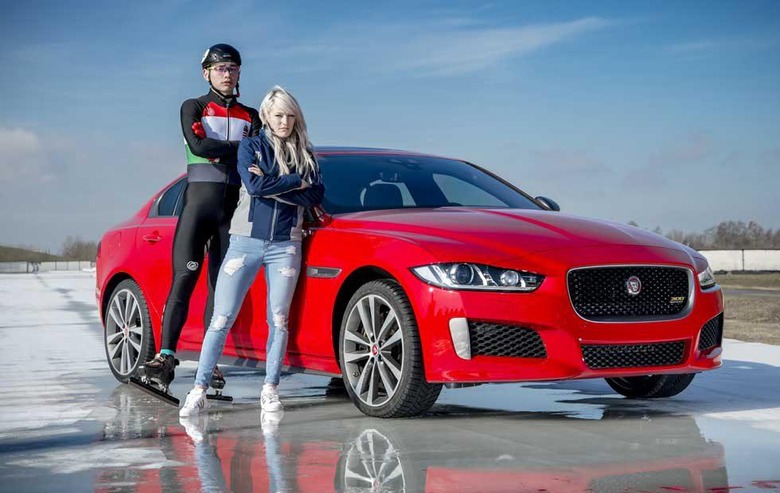 Jaguar is all about the weird races and it likes to set bizarre records while doing winter sports. Last time Jag towed a skier at 117mph to set a record. This time out a Jag XE 300 Sport has raced an Olympic champion speed skater on a 3km outdoor ice track and won.
The Olympic skater that raced the Jag was Shaolin Sándor Liu who was the anchor at the 5000m relay event at this year's winter Olympics. The race took place at a frozen track at Flevonice Sports and Funpark. The track is the longest ice track in the world and is located in the Netherlands.
The entire lap of the track took 4 minutes and 4 seconds. In the passenger seat of the Jag during the race was Team GB skater Elise Christie. The XE 300 Sport is an all-wheel-drive car for better grip on the icy surface. Power was from a 2.0L Ingenium gas engine making 300PS.
The Jag can hit 60mph in 5.4 seconds, average speed was 59km/h during the race. The 300 Sport models all get dark satin grey details on door mirrors, rear spoiler, and grille surround. Brake calipers also get special branding.
The car comes in three colors including Yulong White, Indus Silver, and Santorini Black. The XE version can be had in Caldera Red as well. Watch the race for yourself in the video below.
SOURCE: Jaguar