Jabra Stealth Bluetooth Headset Is Made To Be Deceptive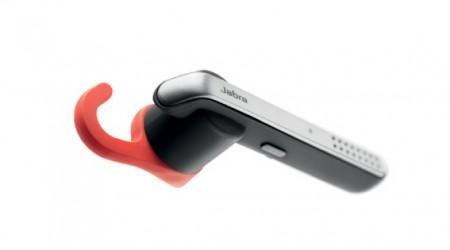 A phrase like "small but terrible" comes to mind when looking at the Jabra Stealth. While this Bluetooth headset looks small and frail, the audio equipment maker promises that it can blast your eardrums just as well as larger and more obnoxious ones in the market, including its own older brothers.
Mono-ear Bluetooth headsets are on the rise again, in no small part thanks to voice-controlled virtual assistant like Siri and Google Now. However, not everyone is comfortable being seen with one, much less a larger two-piece stereo headset. With a name like Jabra Stealth, you know this device is meant to be inconspicuous. But as another cliche goes, looks can be deceiving.
The headset boasts of a new microPOWER battery technology that allows the device to last as long as other headsets while keeping a small and light frame, up to 6 hours of talk time in fact. Aside from that, the Jabra Stealth has the common set of features you'd find in any respectable Bluetooth headsets these days. That includes NFC for easy pairing with NFC-enabled devices and a dedicated button for calling up your preferred virtual personal assistant and talking to her/it by voice.
It also has a few features unique to Jabra products, like Noise Blackout dual microphone to further reduce background noise. There is also that attention to ear comfort that has made Jabra's brand quite popular. The fact that this particular Stealth headset is extremely light and small adds to that comfort.
The Jabra Stealth Bluetooth headset will head to AT&T shelves starting August 8 and on Jabra's online store in August. For a small device, though, it does wield a $99.99 price tag.