Jabra Sport Pace wireless earbuds mix sports, premium audio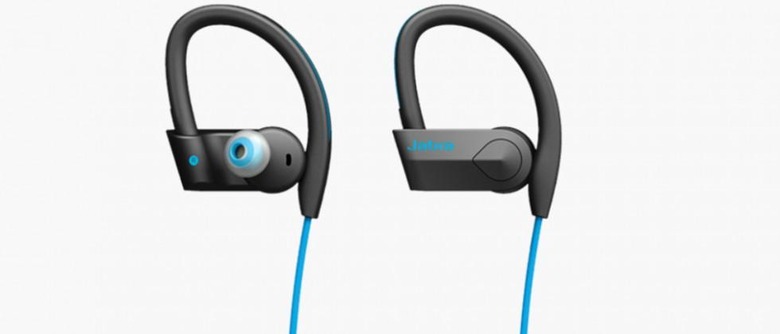 Jabra has introduced a new pair of wireless earbuds for athletes and sports enthusiasts who are also particular about the quality of their music. The Jabra Sport Pace wireless sports earbuds are touted as offering "premium audio" alongside the features we've come to expect in such headphones, including a wireless design that doesn't get in the way and earbuds that hold tightly in place, even if you're out jogging or jumping around.
The Jabra Sport Pace earbuds work with the Jabra Sport Life mobile app, which is the maker's own fitness app. The app, says Jabra, is a mobile "training guide" that shuttles motivational tips alongside data monitoring and training evaluations.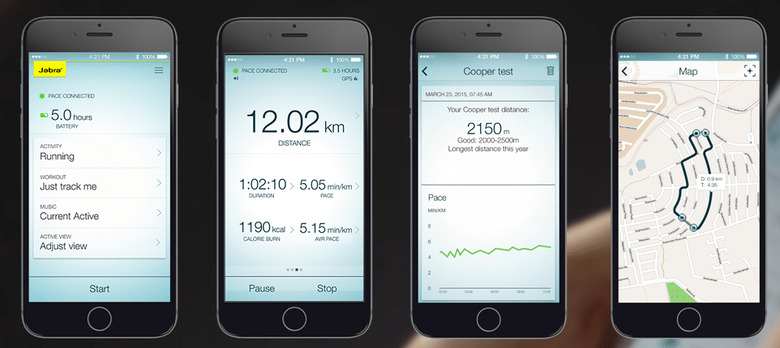 The earbuds themselves feature a behind-the-neck cable design rather than the unusual plastic band that sits on the next (as seen on LG's wireless earbuds, for example). The ear pieces loop behind the ear for additional fit; construction quality includes an IP54 rating for rain and sweat resistance. Says Jabra, the earbuds are tested to MIL-SPEC standards, at least in terms of shock and weather.
These new earbuds will be available in Blue, Red, and Yellow colors. Other features include 5 hours of talk time or music playback, and a charging process said to be "rapid" (that is, 15 minutes). The neck cord, as well, is reflective to make the wearer more visible when working out at night.
Jabra says the earbuds will be available this fall for $99 USD from DICK's Sporting Goods, Best Buy, and Target.