How do you measure the threshold of a fitness wearable? You get some of the fittest people on earth to test it! Apple is reportedly teaming up with various athletes from the NHL, MLB, and NBA to test their incoming wearable. One famous, future hall of famer was recently spotted at Apple's Cupertino campus, and the talks were said to be centered around the iWatch.

Kobe Bryant, the long-time Laker and mildly healthy athlete (sorry, Lakers fans, I had to) was recently spotted at Apple's campus, chatting it up with some lady at an outdoor table. He was said to be there to meet with Sir Jony Ive about testing the iWatch. All athletes involved are said to have signed NDAs.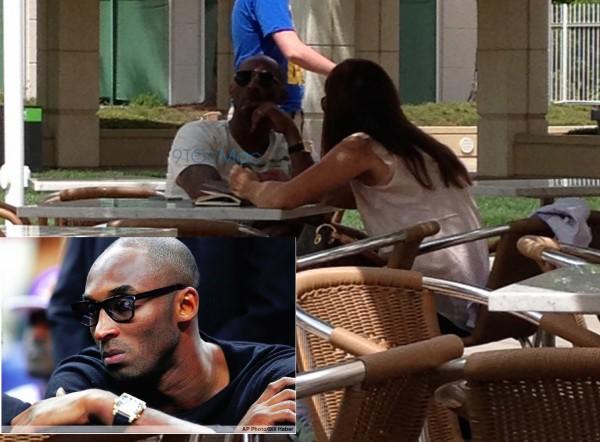 Bryant isn't the only one who's said to be involved in the tests. Los Angeles Kings (who's "C" on the Jersey also means Stanley Cup champion) right winger Dustin Brown is also said to be involved, as is at least one unnamed player from the Red Sox (please let it be Big Papi…).
It's worth noting that Apple hired former Nike fitness consultant Jay Blahnik to work on the iWatch. Blahnik also worked on the Nike+ running accessory and app, which fit inside of Nike shoes and tethered to the iPhone. Blahnik lives in Laguna Beach, CA — not far from Newport Beach or Manhattan Beach, where Bryant and Brown live, respectively. Nike's fingerprints are all over this iWatch lately.
Combined with HealthKit and the Health app, Apple's iWatch is also said to have up to ten sensors for gauging all manner of things, most notably health and activity levels. The iWatch — or whatever Apple decides to call it — is widely believed to be headed for an October release.
Source: 9to5Mac