iTunes U Hands-On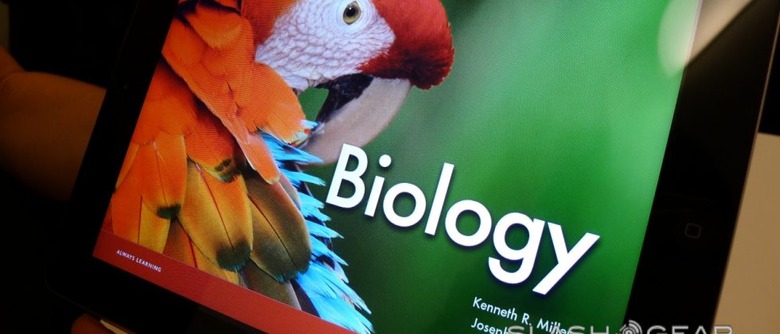 iTunes U isn't new – Apple first revealed its educational download store back in 2007 – but the new iTunes U app and companion service revealed today is. A suite of not just individual lessons but entire classes and curriculum, iTunes U opens the door to content from high profile schools like Duke, Yale, The Open University and UCLA, with all the multimedia you could desire. Read on for more hands-on feedback.
The layout feels much like a paper planner, with individual courses represented iBooks-style and then opening up to a virtual spiral-bound book. We've seen textbooks before, though – from Apple today, in fact – but this goes several steps further, integrating with an educational to-do list for an e-course.
As you might expect, everything is tightly interlinked. Video content required for a certain lesson takes you not just to the clip itself, but the exact point referenced. That also gives Apple an opportunity to leverage the free iTunes U content into making schools and universities – along with itself – some money, linking purchases of apps and other textbooks in with one-click ease. All notes taken get pulled into the central iTunes U "My Notes" section, and clipping out portions – as well as changing color and the like – is tap-and-drag simple. iCloud is used to sync bookmarks and notes across multiple devices.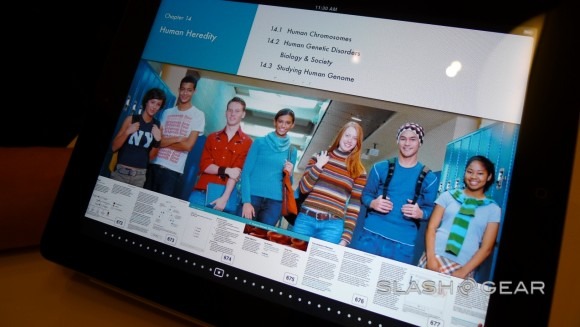 It's potentially homeschoolers that could be the most impacted by iTunes U, especially when K-12 content begins to flood the app. All of a sudden, parents taking direct responsibility for their childrens' education will have a full portfolio of lessons with which to work from. Even those in the traditional schooling system should find appeal here, though, with fewer of those "I don't know how to help them learn" moments.
You can download the iTunes U app yourself from the App Store; let us know what you think in the comments!