iTunes sales top three billion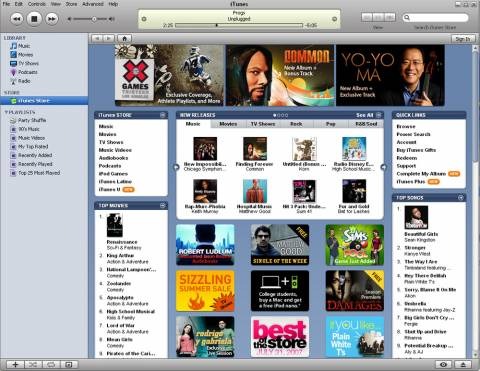 There's no denying that Apple is having a great year. They kicked it off in January by announcing the iPhone and the Apple TV,  two new products to their lineup. While the sales of the Apple TV aren't anything to rave about, the iPhone has done pretty well for itself. Don't forget the iPod, Apple's flagship gadget; back in April they announced that their 100 millionth iPod was sold. Now they've hit another milestone, this time with iTunes.
Today Apple announced that over three billion songs have been sold on the iTunes Store. Assuming that all sales were to iPod owners (just an assumption) that would mean that each person downloaded around 300 tracks. That's a lot of music.
Just another fun fact for you, back in January at Macworld Apple announced that they had just hit the two billion song mark. It took nearly a year for Apple to go from one billion to two billion songs, yet from two to three billion it took 6 months. I'd say Apple is having a pretty decent year so far.
[via press release]