It bed by Sleep Number has integrated sensors to improve sleep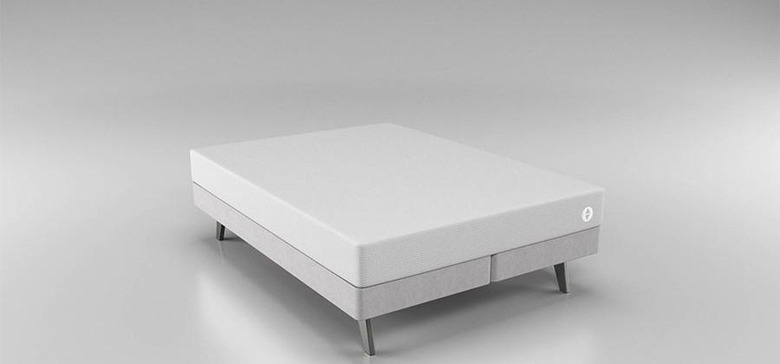 Sleep Number has been around making beds that use air to let users choose how firm they want their beds to be on any given night. At CES 2016 Sleep Number has unveiled a new bed called the it bed by Sleep Number. The bed uses SleepIQ tech to track sleep, offer insights, and make suggestions to help you sleep better. It has touch-free biometric sensors inside that track the user's entire body hundreds of times per seconds.
It tracks things like heart rate, breathing rate, presence, and restfulness. The tech is able to learn the users sleep routine and uses adaptive algorithms and predictive modeling to recommend adjustments to daily habits and the environment. The bed has ActiveComfort tech with dual foam filled air chambers that allows the user to choose ideal comfort.
The bed can do things like suggest that you try a different sleep number the night after a vigorous workout. SleepIQ API allows the bed to connect to the outside world and track things like exercise, nutrition, environment and schedules.
The it bed will be exclusive to Sleep Number and will be offered via itbed.com for around $1000 later in 2016. It's unclear what mattress size will be offered for $1,000, but odds are that is the starting price for a twin mattress. Sleep Number beds are known to be expensive.
SOURCE: itbed.sleepnumber.com