iStabilizer tabArm review: more than a tablet hinge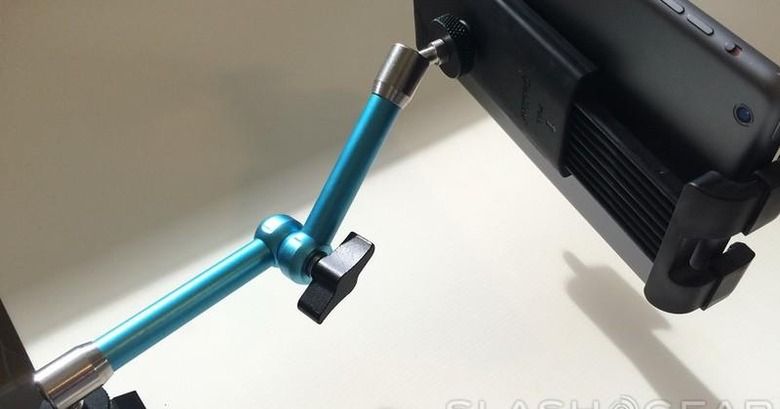 Even though we're routinely trying to cram all we can into a single device, there are plenty of scenarios where two devices just makes more sense. With videography, using a tablet as a prompter, or to keep notes on what you're talking about handy, is a popular decision. That's also handy elsewhere, but most products don't approach the desk/tripod attachment scheme in a unified way. The iStabilizer tabArm does, and might end up being the last tablet dock you ever need.
Hardware
Aluminum and plastic, the iStabilizer doesn't skimp at any turn. The chosen materials keep things light, and if you're traveling with this guy, that's important.
The hinges articulate via a ball bearing, and tighten with a single twist or two of the central wing-nut. Set the arm to your desired position, tighten it down, and get to work. Above all, the ease of setting the position is possibly the handiest thing about iStabilizer.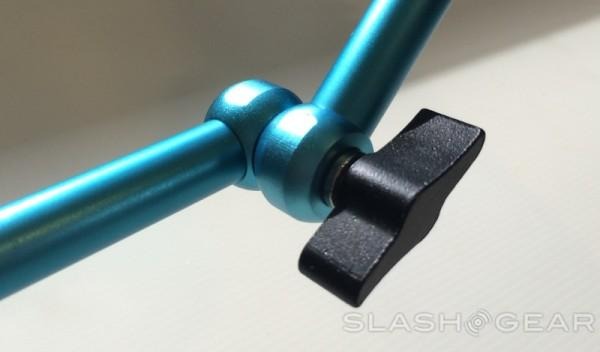 The optional C-clamp can be outfitted for a desk, but also supports round objects, like the arm on your tripod. With two solid arms and three articulating joints (one bi-directional, the other two multi-faceted), you'd be hard pressed not to find a place or position to mount this one.
A solo dock grabs your tablet tightly, and can support just about anything on the market.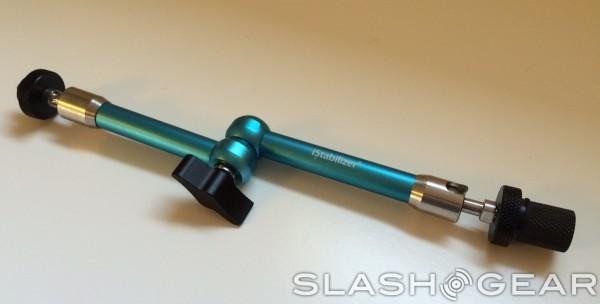 Use
I've been using iStabilizer as a desk mount, mainly, and it's really handy. It keeps my iPad in my eyesight, which is great as I use my tablet as a secondary screen for light tasks during the day. If I need to ignore it for a minute, I can swing it out of the way.
Mounting to a tripod was equally simply, and a great option for YouTube stars who like to ramble on in front of a camera. Really, it's good for anyone who stands in front of a camera and doesn't want to fumble with topics. There are plenty of teleprompter apps available, should you need to take advantage.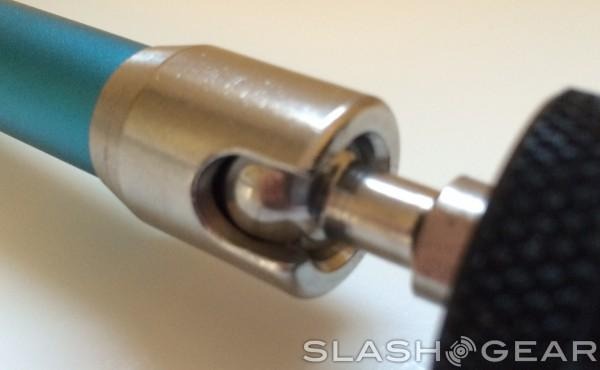 The iStabilizer tablet mount was sturdy, but I can't say I really love it. At rest, it's just a touch to big for grabbing the iPad mini in portrait. It can support the mini in landscape, but you're stretching the arms as far as they can go. The proprietary mount is best suited for holding the iPad Air (or similarly sized tablet) in portrait, I think.
Happily, you can articulate the mount to any position, so it doesn't really matter how the mount gets hold of your tablet, only that it does.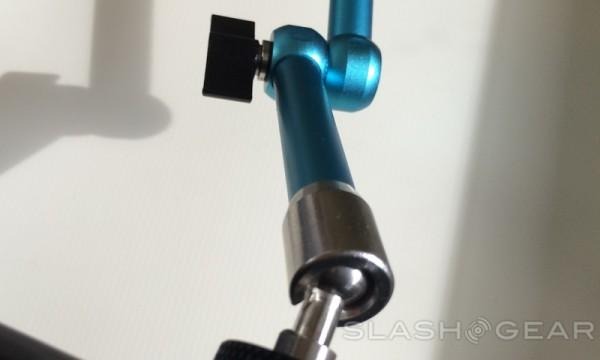 Conclusion
If there's one thing I should not overlook, it's that the iStabilizer — and the clamp/mount accessories I am using it with — all use a cold shoe and/or 1/4-inch mount. If I found a mount that fit my needs better, and it supported the same system (which is popular in photography), I could use that instead. The same can be said for the clamp.
You could also daisy-chain arms if needed, considering one end is male and the other female. iStabilizer doesn't say as much, though.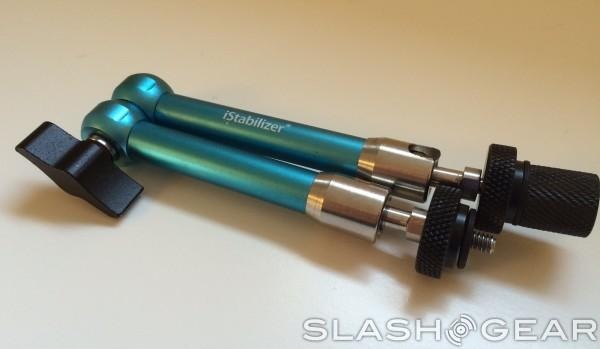 If you need a home for your tablet, both at work and play, the iStabilizer is hard to overlook. It's a bit gawky when compared to other mounts or docks that are meant to be flashy, but none of those is as versatile and downright useful as the iStabilizer.
We've concentrated on iStabilizer as a tablet mount, because that's its aim, but anything with a 1/4-inch mount will suffice. I've used it to hold microphones, and even my camera using a Beastgrip. It's a great way to get secondary lighting to your photography rig from a different angle, too, when you use the included cold-shoe mount.
You can grab an iStabilizer tabArm via iStabilizer.com. At $99, it's a bit more than expected, but for its wide scope of use cases, I can recommend it.