iSense Concept Brings Braille To iPad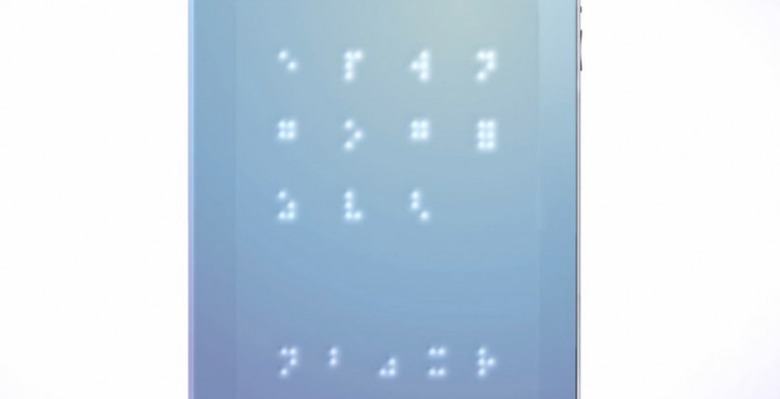 All the latest gadgets getting slick touchscreens and omitting actual physical buttons is great and all but they really exclude a demographic that relies heavily on tactility. A recent design concept dubbed iSense hopes to create a solution for the visually impaired so that they may also take advantage of today's innovations. The iSense concept brings Braille to the iPad.
Kikki Tham Sterner and Johan Ollas created the concept as an entry for the Future Lions Competition 2011. The iSense features a unique light-sensitive film that can be attached to the screen of the iPad. The film consists of a grid of bubbles that react to varying levels of light by raising into different patterns of small bumps, forming Braille characters.
Below is a video Sterner and Ollas created to demonstrate the iSense. Once again, it is only a concept and it's not clear whether a film with such molecular characteristics currently exists. Nonetheless, it opens up discussion about accessibility of new devices.