Is Microsoft's How Old website storing your photos? Maybe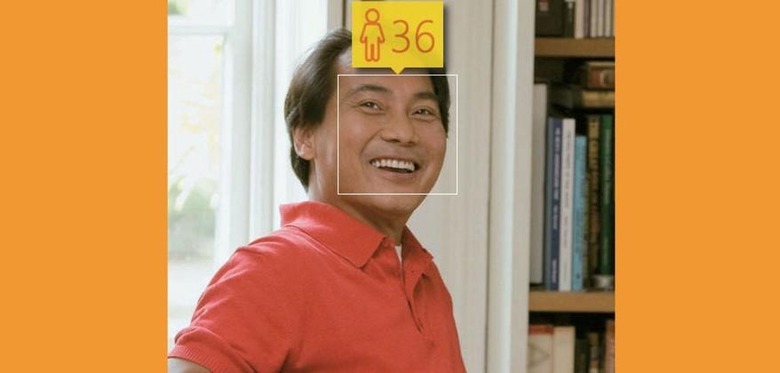 By now nearly every netizen has heard of How Old Do I Look, Microsoft's facial recognition website that has gone viral over the last few days. Many users have gotten laughs, or been disappointed, over just how inaccurate the guesses are sometimes. But what isn't being talked about is what's actually happening to the photos that users upload. While the website has the message "We don't keep the photo" placed front and center, the language used in the terms of service have hints of a different meaning.Microsoft's message of not keeping users' photos is clearly meant reassure people (and may not, in fact, be a deception), but a portion of the terms of service seem to indicate the images may remain within the company's ecosystem of products. The first sentence of the terms states "Microsoft does not claim ownership of any materials you provide," but what follows is a message that users grant Microsoft permission to use their image in other services.
However, by posting, uploading, inputting, providing, or submitting your Submission, you are granting Microsoft, its affiliated companies, and necessary sublicensees permission to use your Submission in connection with the operation of their Internet businesses (including, without limitation, all Microsoft services), including, without limitation, the license rights to: copy, distribute, transmit, publicly display, publicly perform, reproduce, edit, translate, and reformat your Submission.
A Microsoft spokesperson responded to an inquiry from Mashable on the issue, explaining that the terms of service are accurate and like those that many other companies use. However, it's up to developers to decide how their apps work, and those behind How-old.net have chosen not to store or share any of the pictures uploaded.
While this explanation doesn't make things crystal clear, and it's certainly not reassuring for users, it seems to mean the website doesn't plan to store photos, but Microsoft still has the right to choose to use them.
VIA Mashable