Is Disney+ worth it? Things to consider before subscribing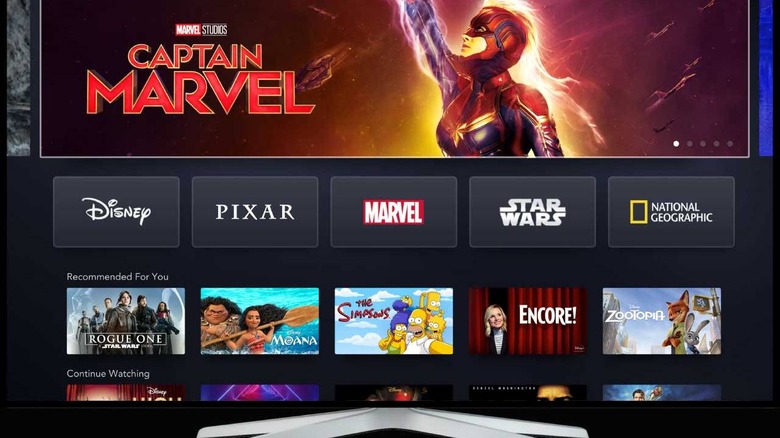 Netflix, HBO and Amazon Prime are all bracing themselves for an incoming storm. That storm is Disney Plus, an upcoming streaming that's sure to shake the market. Launching 12 Nov in the U.S., Disney's take on Netflix launches with a massive catalogue of films and channels, at a competitive price that's sure to tempt you into cancelling your other accounts.
Unfortunately, Disney+ arrives as an unwelcome latecomer into a market that's well saturated. We already have subscriptions to HBO, Netflix and Prime – do we really need Disney+ gate-crashing into the mix?
Price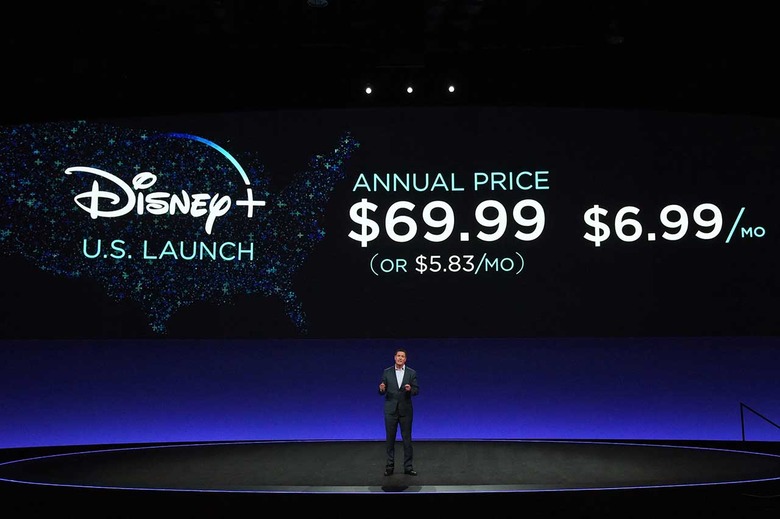 Disney is charging into the scene all guns blazing. While Netflix have controversially increased its prices by $2 more a month to $12.99 for a standard plan, Disney+ undercuts all of this, charging $7 a month, or $70 a year.
The newbie's offerings aren't just competitive with Netflix's standard package, but its $15.99 premium bundle too. Disney+'s standard package will offer 4K content and allow users to stream to four devices simultaneously at no extra cost. Talk about a dramatic entry.
But of course, none of this is the say Disney won't raise its prices. Once they've established a loyal following, we wouldn't be surprised to see monthly rates go way up.
Huge selection of shows
Netflix showed everyone the importance of captivating originals. Stories like Stranger Things, Black Mirror and The Crown were all exclusives that kept viewers clinging on to Netflix over other services. HBO may have had Game of Thrones but has been struggling to find its "next big thing" ever since.
Disney+ looks set to launch with a handful of "next big things". These exclusives tap into Disney's many entities and long history of beloved characters.
If superheroes are your thing, Disney+ is the place to be. MCU spin-offs like The Falcon and the Winter Soldier, Loki, Hawkeye and WandaVision are all in the works, with She-Hulk and Mrs Marvel recently announced too.
Star Wars fans can look forward to The Mandalorian available on launch day, and a new and final season of Star Wars: The Clone Wars, a Rogue One prequel series and long-awaited Obi-Wan series with Ewan McGregor reprising his iconic role.
Beyond stuff for nerds, Pixar are also in town with spin-offs like Monsters at Work and Forky Asks a Question. Exclusive behind-the-scenes footage of Disney movies will also be released on the platform.
And of course, Disney breaks the "vault", granting you access to every Disney film ever made. It's not just a channel for films – now it's a museum.
Wait, there are more shows in store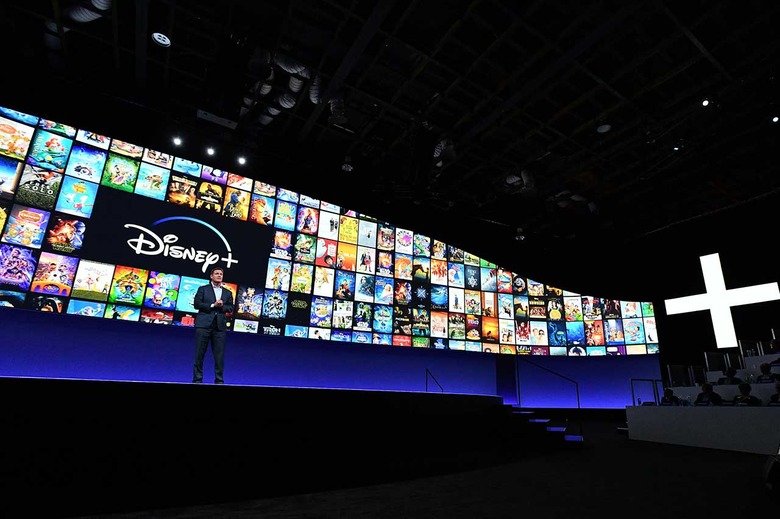 As immense as this list is, Disney knows it'll be tough pulling you in if you're not a fanboy already. That's why they bought over entire channels and properties to throw into their standard subscription bundle.
Content from National Geographic and ESPN will stream on Disney+. Recently-acquired Hulu and 20th Century Fox shows will also be featured eventually, but its content will be limited by Disney's family-focused approached to streaming.
An estimated 7,000 episodes and 500 films will be available at launch. While that's far smaller than Netflix's roster of shows, it's an appealing launch.
Focused on the family
Parents will be pleased to know that Disney+ puts families first. You won't be finding R-rated movies or anything beyond PG-13 on its catalogue, only stuff that's acceptable for the younglings.
It's a bold move by Disney, which essentially dismisses all the giant R-rated hits of its other properties. Beloved Fox movies like Fight Club, Logan and the immensely popular Deadpool are all suspended in limbo as Disney figures out what to do with the films that don't fit its family-oriented philosophy.
But being limited to PG-13 films – mostly made for kids, frankly – may just be enough to turn you away. For the most of us, Disney+ won't offer the wide coverage of genres and shows we've gotten used to with Netflix and the rest of Hulu.
Those looking for horror, murder mysteries and violent thrillers need to look elsewhere. This is a huge omission, but props to Disney for sticking to its morals.
Poor appeal of Disney+ Originals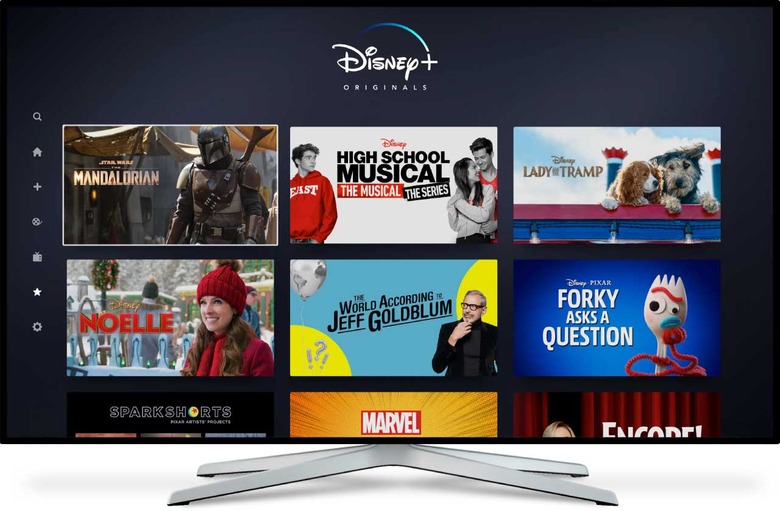 Disney+'s roster of originals aren't exactly originals. Most of them are spin-offs from properties purchased to be part of Disney's colossal empire. Disney+ looks more like a capitalist dumping ground for all things spin-off – a trap for fanboys and kids who can't get enough of superheroes and Frozen.
It certainly lacks the wide-ranging appeal of Netflix and HBO's exclusives that span across genres and target age groups.
Are we at all concerned about Disney's expansion?
The House of Mouse's campaign to conquer subscription services presents another storm in the filmmaking business. Powerful studios like Marvel and Fox have already been gobbled up by Disney. With Netflix's viewership dwindling, it looks like Disney+ could really be giving it a run for its money.
Disney could make a huge chunk of money and gain even more control over studios and upcoming films and projects – all made with Disney's brand of filmmaking. And if track-record proves anything, that brand is family and efficiency.
Risks aren't part of Disney's filmmaking philosophy. They make crowd-pleasing films that they know satisfy a formula people want. With its family-focused limits, surprises like Fox's Logan just aren't what Disney are willing to pull off.
And this would make anyone who loves film a little cautious. Greater power over studios means they get less control over the kinds of films they want to make. Do we really want to see one brand taking charge of an entire industry?