Irrational Games reveals first five minutes of BioShock Infinite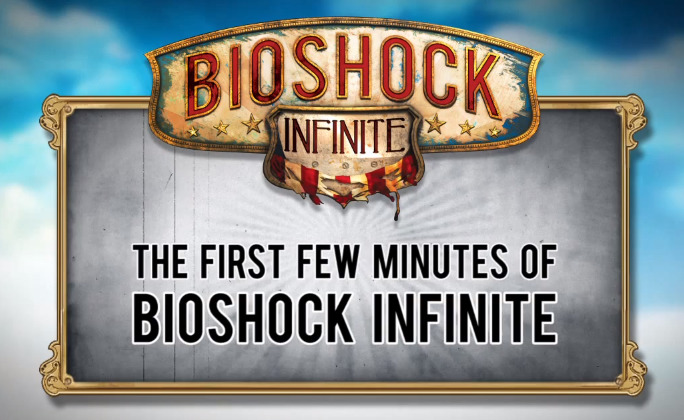 BioShock series developer Irrational Games has released the first five minutes or so of their upcoming BioShock threequel, BioShock Infinite. The video consists of mostly theatrical sequences that doesn't consist of a lot of gameplay, but you do get to walk around a little and open doors and such. However, be warned that anything below this point may contain spoilers.
Overall, the video will remind you of the original BioShock, including the lighthouse, but other than that, there's not too much action other than the last minute or so of the video where things start to get really good, but of course, Irrational cuts it off at that, and is forcing us to wait until the game's release — how dare them.
The game is set in 1912, and you assume the role of former Pinkerton agent Booker DeWitt, sent to the flying city of Columbia on a rescue mission. His target is Elizabeth, who has been imprisoned since childhood. During their escape, Booker and Elizabeth become quite good friends, and that allows them to form the kind of bond that lets Booker augment his abilities with Elizabeth's own world-altering control over the environment.
BioShock Infinite officially releases on the Xbox 360, PlayStation 3, and PC on March 26, 2013. That's approximately three long months away, so you have a lot of time to sit and twiddle your thumbs before you can get your hands on it, but it might be a good idea to play through the first and second installments in the series to refresh your mind.