iRobot unveils new compact floor washing robot and more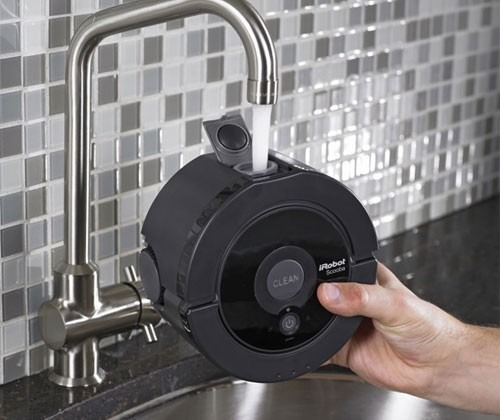 I have a lot of tile floors in my house and kids with lots of friends that traipse through all the time. That means keeping the floors clean is nearly impossible and I loathe any sort of cleaning that doesn't involve a car. Robots are really cool and if you combine a robot with cleaning my floors I am interested for sure. iRobot has a new addition to its home robot line for cleaning that claims to be the world's most compact floor washing robot.
The bot is called the iRobot Scooba 230 and the thing is a floor washing bot that is tiny enough to fit into the tight spaces around bathroom fixtures. The company is also unveiled the new iRobot 700 series as well that are the smartest and most effective vacuuming bots the company has made. Both the 230 and the new 700 series bots use iAdapt tech inside that senses and monitors the environment and uses different behaviors to ensure that your floors are clean. The tech allows the robots to go under and around furniture and make multiple passes over areas that need it the most.
The Scooba 230 is a cool little bot that is 3.5-inches tall and 6.5-inches around and has a 3-stage cleaning system that washes, scrubs, and squeegees the floors. It can hold enough cleaning solution for 150 square feet of flooring in a single clean session and it comes with virtual wall tech to be sure the bot doesn't end up on your carpet. The 700-series has all sorts of features as well including touchpad control and dual HEPA filters. Pricing on both of the units is unknown with launch set for the spring on both offerings.