iRiver P20 AMOLED PMP gets price and release date in Japan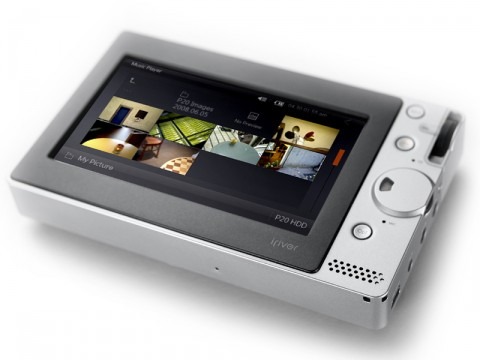 We may receive a commission on purchases made from links.
iRiver Japan has today let loose of its P20 Portable Multimedia Player that was first introduced back in IFA 2008. The Japanese release will see to a 80GB storage version with the features that were previously covered : 4.1-inch AMOLED screen with 480x272 pixel display with ability to provide 12-hours of audio, 9-hours of video, or 8-hours of DMB contents from a host of multimedia formats to FM radio, voice recording, gaming and viewing office documents.
The multimedia capability on top of the AMOLED display are attractive but our initial impressions weren't particular favorable; the PMP was brick-like with average navigation, and the main menu and other options were undermined by the needs of scrollwheel and physical buttons.
We aren't sure the iRiver P20 will make it way to Amazon US as the DMB feature doesn't help much. It's currently slated to release in Japan from late February for a suggest retail of 39,800 yen ($435).