iRig Mic Studio XLR has a large diaphragm in a small size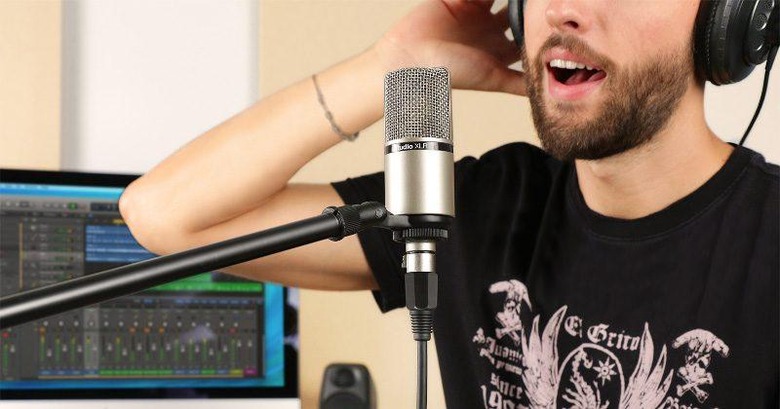 As powerful as our smartphones have become, there are still limits to what it can do. It isn't exactly easy, for example, to use one for recording professional-sounding audio. Not easy but not impossible, especially when you have the right accessories for the job. IK Multimedia is renowned for its boxes and attachments that turn smartphones into portable or makeshift recording studios. And its latest iRig Mic Studio XLR brings that professionalism to audio recording, in a device that is not much longer than an iPhone.
The iRig Mic Studio XLR's unidirectional mic capsule has a diameter of only 45 mm and is almost the same length as an iPhone. Despite that diminutive size, it packs a 1-inch condenser-electret mic inside to ensure the best quality recording. And thanks to its unidirectional design, it can easily ward off background noise when recording.
The key to this mic is portability and simplicity. It is small enough that it can be packed into a laptop bag in a hurry. Using it is simple as well. Just plug it into a compatible interface, turn on the power, adjust gain settings in the desktop or mobile app, and hit record. It shouldn't take more than a minute to set up, ensuring that the inspiration or moment isn't lost while fumbling with controls.
That said, the iRig Mic Studio XLR doesn't function alone. It needs an interface to bridge the gap between mic and iOS, Android, Mac, or PC. Such interfaces include IK Multimedia's own iRig Pre, iRig Pro, and iRig Pro Duo, all of which provide the XLR connection that the mic needs as well as the 48v phantom power required to power it on.
The iRig Mic Studio XLR is now available for purchase for 99.99 EUR ($111). An iRig Pre, however, will cost you an additional 39.99 EUR ($44) while going for the higher ties could set you back as much as 199.99 EUR ($222).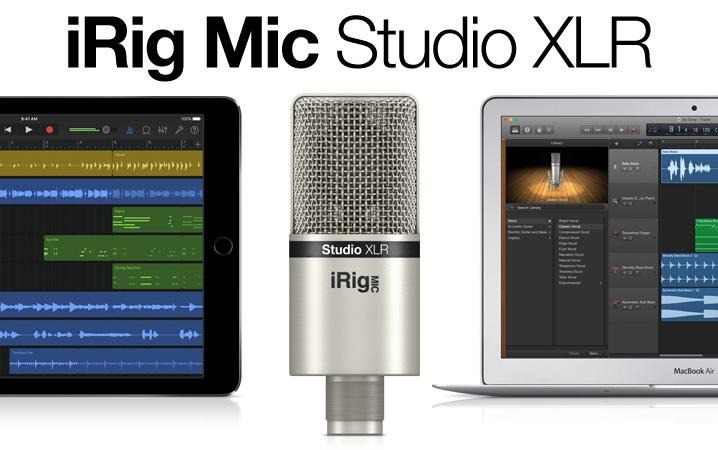 SOURCE: IK Multimedia