iPod Shuffle 4th Generation Gets Torn Down by iFixit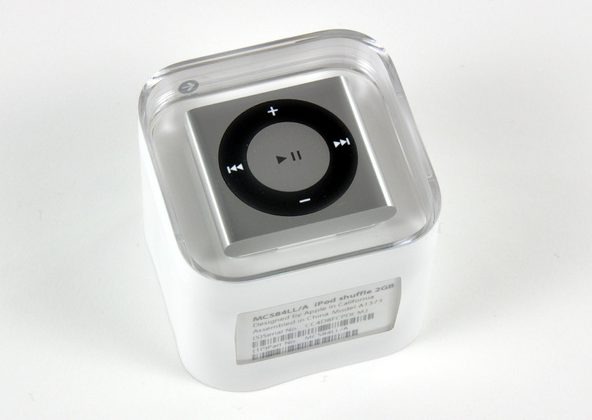 You'd think that iFixit would try and catch a break every once in awhile, but considering how many new pieces of interesting technology get released on a nearly daily basis, we imagine that they can't afford to take a break. There are just so many different things to tear apart and find out how they tick, right? The newest member of the iPod Shuffle lineage, the fourth generation, has fallen into the grips of the fine folks over at iFixit, and as you might expect, a teardown is in order.
And, as is usual for these types of teardowns, iFixit goes out of their way to make sure you know exactly what to do, if you not only want to tear down your own device, but might need to do it, to fix something if necessary. So, let's pull a few of the "good/bad" moments from the device, and see if Apple's made it any harder for someone to get into this little guy.
First up, one major good point, even if you don't think it is: the lack of a large screen, whether touchscreen or not, means that there aren't any major weak points, which means the Shuffle is a bit more resilient when it comes to any type of fall damage. Not that we, or iFixit is saying you should drop your Shuffle, by the way. One bad thing we found quite interesting: apparently, to get the fourth generation Shuffle open, you essentially have to break it. Go ahead and jump through the source link below for the full break down, as well as plenty more pictures.
[via iFixit]