IPL G Convertible At Pebble Beach Concours d'Elegance 2011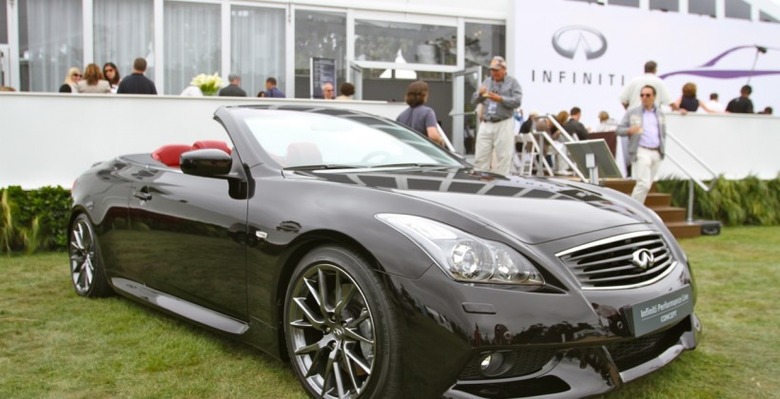 Infiniti has unveiled its latest droptop, the 2013 IPL G Convertible, set to hit showrooms in spring 2012. Part of the company's Infiniti Performance Line (IPL), and based on the existing Infiniti G37 Convertible, the new G Convertible pairs a retractable hardtop roof with a 3.7-liter V6 for high-performance, roof-down motoring.
Brought in concept form to the Pebble Beach Concours d'Elegance this weekend, the IPL G Convertible shows off its IPL-tuned engine, exhaust and suspension as well as a specially crafted red leather interior. There are also eye-catching 19-inch IPL aluminum-alloy wheels, and Infiniti says the production model will share most of the equipment and styling when it goes on sale next year.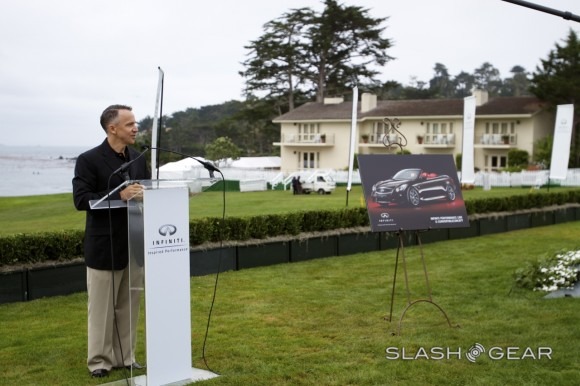 The production version of the Infiniti 2013 IPL G Convertible will go on show at the LA Auto Show this coming November, where the company will announce details like performance and pricing. Given the IPL G Coupe starts at $48,900 and that the convertible version of the G37 carries a roughly $9k premium over its regular Coupe cousin, we're guessing the IPL G Convertible will fall somewhere in the late $50k region.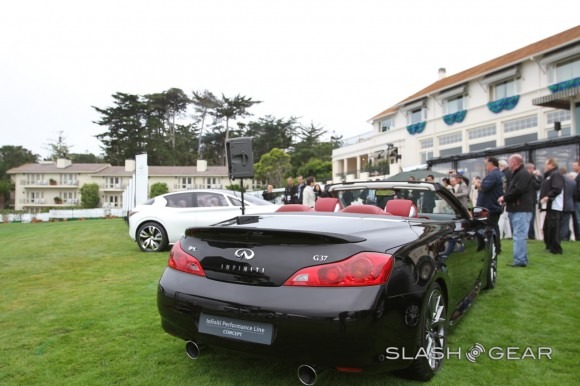 Infiniti Hardtop Convertible G37 Test Drive: