iPhone's future could include gesture controls and curved OLED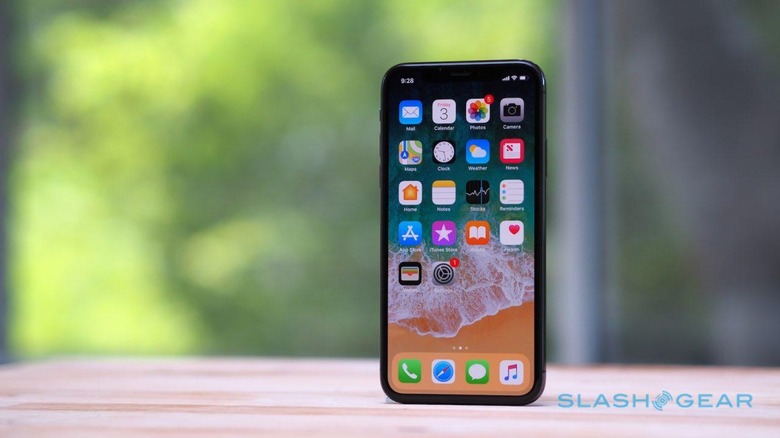 You've probably noticed by now, but a lot of today's flagship phones have very similar feature lists and specification sheets. As a result, many manufacturers are looking for ways to make their phones stand out from the crowd. This isn't limited to just the realm of Android, either, as Apple is said to be considering two big features for future iPhones that could help differentiate them in an increasingly crowded market.
According to a new report from Bloomberg, Apple is experimenting both with gesture controls and with curved OLED displays. To hear Bloomberg's sources explain it, it sounds like these gesture controls would be an extension of existing 3D Touch functionality that's present in current iPhones. In addition to detecting the amount of pressure you apply to the screen, as 3D Touch does, this new feature would also account for your finger's proximity to the screen.
We don't get any specific examples of how iPhone users might use gesture controls, but there's good reason for that. Bloomberg's sources say that an iPhone boasting gesture controls could still be two years off at a minimum, so for now, it sounds like it's a feature that's still at an early point in development. Apple, for what it's worth, may ultimately choose not to pursue gesture controls at all, so there's no guarantee we'll ever see them in the first place.
Curved OLEDs, on the other hand, are nothing new, at least as a concept that could one day be applied to smartphones on a large scale. We're already seeing some smartphones that utilize curved OLEDs, such as Samsung's flagship phonse, which curve along the edges. Apple is considering a different type of curve, however – one that curves "inward gradually from top to bottom," according to Bloomberg's sources.
Like gesture controls, an iPhone sporting a curved OLED is still at least a couple of years out, and that's only if Apple decides to move forward with the idea. In the short terms, these sources claim that Apple will launch more OLED iPhone models, with two slated for reveal later this year. We'll see how this particular report pans out in the fall, but for now, jump down to the comments section and let us know what you think of an iPhone with a curved OLED display.