iPhone Xs, Xs Max, XR Battery Sizes Revealed Ahead Of Launch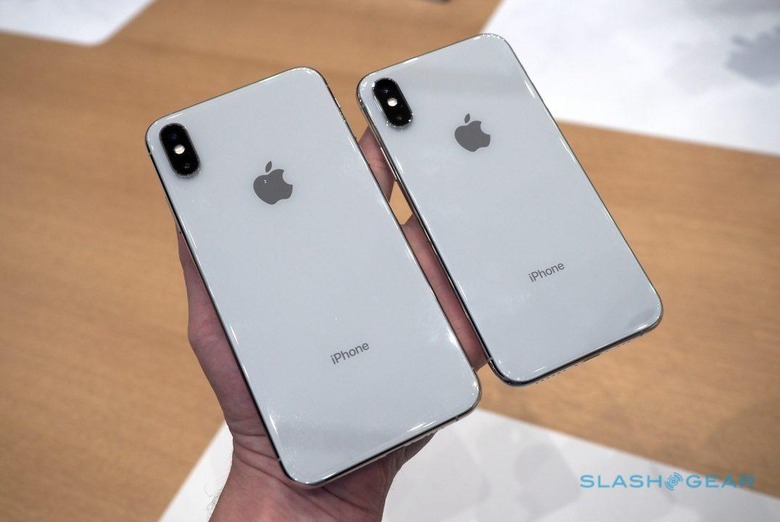 Apple's newest batch of iPhones begin launching later this week, and though Apple has revealed most of the specifications for each device, there are still a few that are unknown. Specifically, the spec sheets for the iPhone Xs, Xs Max, and XR don't share any details on RAM amounts or battery sizes, and those a fairly crucial details for people who are comparing and contrasting these phones with competitors. Thankfully, we may not have to wait for launch to learn these specifics, as new regulatory filings spill all of the juicy details.
As reported by MacRumors, these three new iPhones recently made a pass through China's Ministry of Industry and Information Technology for approval ahead of launch. MacRumors tracked down the listings for each individual iPhone, potentially laying the question of battery sizes to rest.
TENAA states that the iPhone Xs – this year's standard iPhone model – ships with a 2,658 mAh battery. That's actually slightly smaller than the battery we saw in the iPhone X, but Apple's own specifications say that the Xs can last around 30 minutes longer than the original X. Obviously, your mileage will vary depending on what you're doing and the fact that in-house tests don't always replicate real-world scenarios effectively, so we can probably expect battery life in the Xs and the X to be more or less the same.
The iPhone XR is in the middle of the pack with its 2,942 mAh battery, and the iPhone Xs Max ships with a 3,174 mAh battery. Though that's larger than any iPhone battery we've seen before, it's also worth remembering that battery has a lot to power – specifically, the phone's 6.5-inch OLED display.
In terms of RAM, the iPhone Xs and Xs Max both have 4GB, while the XR comes in a little lower with 3GB of RAM. It's likely that these specifications are accurate since they're coming from a regulatory agency, but we'll find out for sure later this week when the iPhone Xs and Xs Max launch. Stay tuned.