iPhone XR Cuts One Other Corner To Keep Its Price Point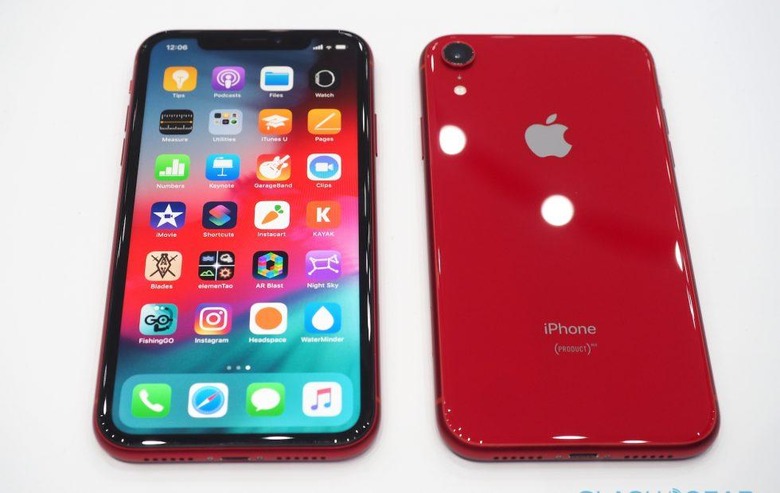 The iPhone XR is the poor man's iPhone XR. That is, if that poor man can spare around $750 at least. Needless to say, Apple has had to make a few concessions to push that price down, from the choice of an LCD screen to removing features life 3D Touch. There was, however, one other feature the iPhone XR comes short of, at least compared to its more expensive siblings. It will have a slower LTE performance but don't worry, it will be like last year's iPhone LTE performance.
That's mostly because the iPhone XR will be using the same LTE modems from last year's iPhone X. It supports LTE Advanced and that's pretty much it. In contrast, the iPhone XS and iPhone XS Max use "gigabit-class LTE with 4x4 MIMO" support, among other buzzwords thrown in.
The Motley Fool proves this somewhat undisclosed difference through statements made by Broadcom, Apple's long-time chip supplier. CEO Hock Tan notes that it has lost some business because Apple opted to use the same lower performance LTE modem in the iPhone XR, extending the platform beyond one generation.
Tan, however, also implies that this situation isn't going to last and that it will be back on its feet, in its usual rhythm, next year. This suggests that next year's iPhone XR, should Apple continue that line, would catch up to the next XS and XS Max models as well.
The iPhone XR is predicted by analysts like Ming-chi Kuo to make up the bulk of new iPhone shipments. However, it is already running into stumbling blocks even before its launch. The choice of LCD screens is causing low yields and month-long delays and could prove to be tricky to get past the FCC.