iPhone X Plus, 6.1-inch LCD iPhone dummies pop up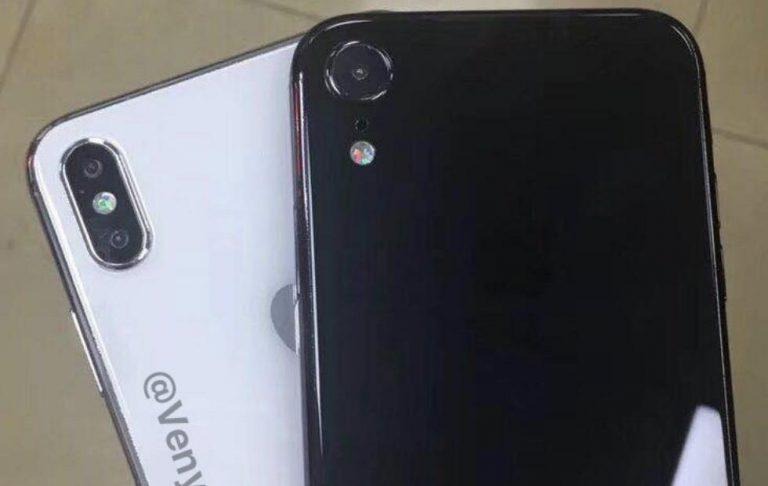 The next few weeks will be a busy time for the smartphone world in general but Apple fans are probably going to watch the days go by with some disinterest. It won't be until later in September when their time in the spotlight comes, with the launch of three new iPhone models. That, of course, doesn't mean the flow of leaks and tips will come to a standstill and these images of two dummy units are proof that it's business as usual in Apple world.
Truth be told, these don't offer any substantially new thing but the images provided by Ben Geskin, a.k.a. @VenyaGeskin1, at least confirm what we've been seeing for the past few months. These dummies often come from sources in China and are based on schematics sent to Apple's supply chain. In this case, we're being treated to dummies of 6.5-inch iPhone X Plus and the 6.1-inch iPhone with an LCD screen.
It will definitely be easy to tell the latter apart from the iPhone X models. It has only one camera compared to the two, not three, of the iPhone X and the larger iPhone X Plus. The color options will also be different, though probably only if you know about it. The iPhone X and iPhone X Plus are expected to be offered in Black, White, and, for the first time, Gold. The 6.1-inch iPhone will supposedly have more variety, including red, blue, orange, gray, and white.
Apple had to make some concessions to keep that more affordable iPhone, well, more affordable. The biggest is the use of an LCD screen instead of OLED, which also required having a bit more bezels around the edges. The 6.1-inch iPhone's chassis will also be made of aluminum instead of steel but, in typical Apple fashion, you won't be able to tell the difference just by looking at them.
It will still have a notched screen and Face ID, which could justify the expected $800 price tag. The 2018 iPhone X will supposedly drop down to $900 while the iPhone X Plus will have the highest price at $1,000.