iPhone to iPad converter is a joke, but it is a cool joke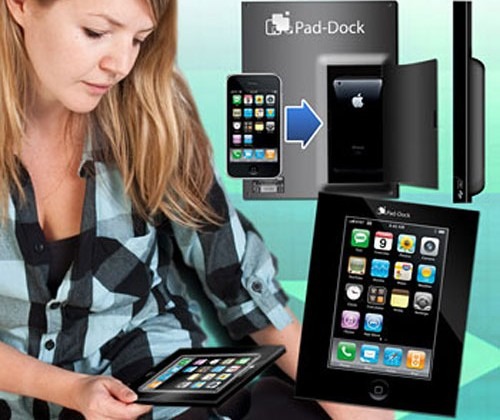 Let me just say right off the bat, that this is an April fool's joke of a product. It is a cool joke though and I bet more than a few of you out there wish it were a real product. I loathe April 1 each year, always someone out to trick us geeky writer types and the trickery tends to last a week or more too.
Basically, this faux product is a special dock that you can cram your iPhone into that makes it have larger screen like the iPad. I think you could probably do this with one of those gigantic magnifying pages grandma uses too.
I bet you see this thing all around today with some folks thinking it's the real deal, be sure you laugh and point the finger at them. Let this be a lesson, click every buy link on strange new product for the first week of April.