iPhone Speaker Dock And Hands-Free Earbuds And Mic From NewerTech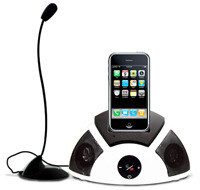 I wouldn't exactly say that I'd laugh if I saw anyone using the iPhone dock from NewerTech but the thought would come to mind. It's a speaker dock with a built in microphone to make conference calling easier, I get that, but I do think they could have made it look a little less ghetto.
It's a white and black speaker dock and has an iPhone headphone jack adapter, a mic extender cable and an auto charger. It'll cost around $35.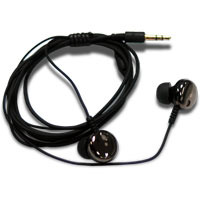 If you want to look a little less ridiculous I suggest you wait for the hands-free mic and earbuds that will be coming out from the NewerTech. They'll even cost less, coming in at around $20.
iPhone Accessories [via ChipChick]