iPhone SE teardown reveals four generations of hardware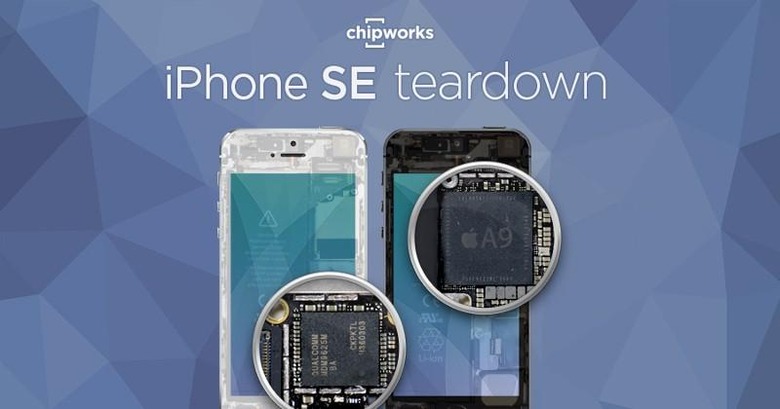 The iPhone SE is already known to be an iPhone 6s in iPhone 5s clothing. What hasn't exactly been known is how much of Apple's smallest but latest smartphone is indeed composed of those more recent and more powerful pieces. Only a teardown can provide such insight and thanks to Chipworks, we now do. Thanks to the group, we are getting the first official look inside the iPhone SE, which apparently hides a few interesting surprises as far the the silicon is concerned.
The iPhone SE's ties with the iPhone 5s apparently goes beyond appearances to some extent. In addition to looking like a dead knocker for Apple's 2013 flagship, the iPhone SE also has the same touch screen controller solution as the iPhone 5s. Specifically, that means a Broadcom BCM5976 and Texas Instruments 343S0645. Chipworks notes that this is the same controller solution used for many of Apple's older devices, like the iPod, the iPad Air, and even the touchpads on the MacBook Pro and MacBook Air.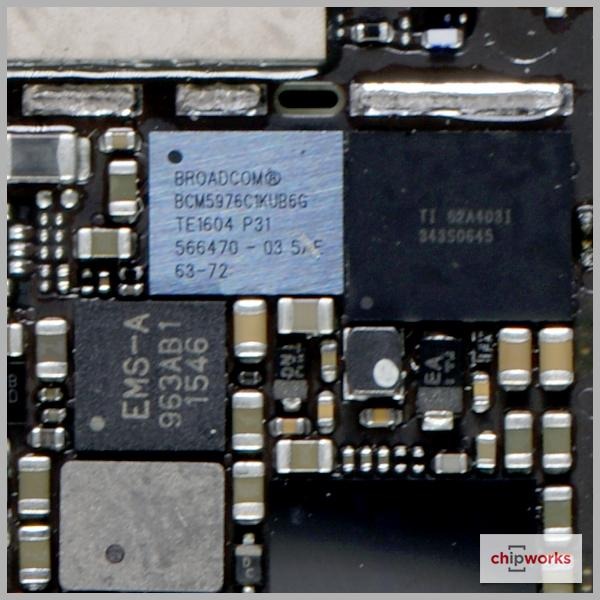 Surprisingly, the iPhone SE apparently also has traces of the iPhone 6, not 6s inside. That comes in the form of the Qualcomm MDM9625M modem as well as the WTR1625L RF transmitter. In other words, as far as networks are concerned, the iPhone SE is pretty much like the iPhone 6.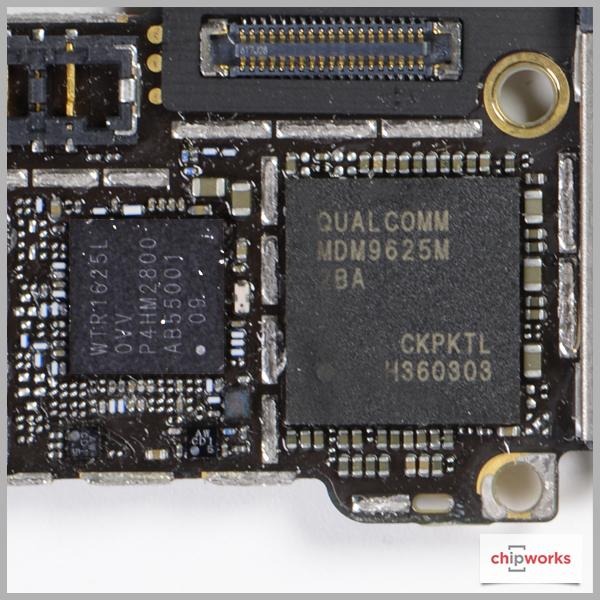 Majority of the chips, however, are from the iPhone 6s. The Apple A9 processor, the SK Hynix 2 GB LPDDR4 DRAM, the NXP 66V10 NFC chip, the ASIC and MEMS 6-axis inertial sensor, and 338S00105 and 338S1285 audio chips are all similar to the iPhone 6s and 6s Plus generation. Chipworks makes an interesting theory regarding the dates on the CPU and RAM chips inside iPhone SE, which seem to indicate the chips have been sitting in inventory as early as August last year. Perhaps those offer some clue to the rumored lack of sales of the iPhone 6s.

Despite borrowing many of its parts from previous generations, the iPhone SE does have a few chips to call its own. The 16 GB Toshiba THGBX5G7D2KLDXG NAND flash storage is noted to be new, though, ironically, using an older 19 nm manufacturing process instead of the more common 15 nm these days. The Skyworks SKY77611 power amplifier module and the Texas Instruments 338S00170 power management chip have also never been seen before in any iPhone.

Chipworks doesn't go into details in the actual teardown process, as it is more interested in the chips hidden beneath. So, for now, we don't know how easy or hard it was to open up the iPhone SE. We'll have to wait for iFixit's word on the matter for that.
SOURCE: Chipworks