iPhone SE low-cost successor to start production really soon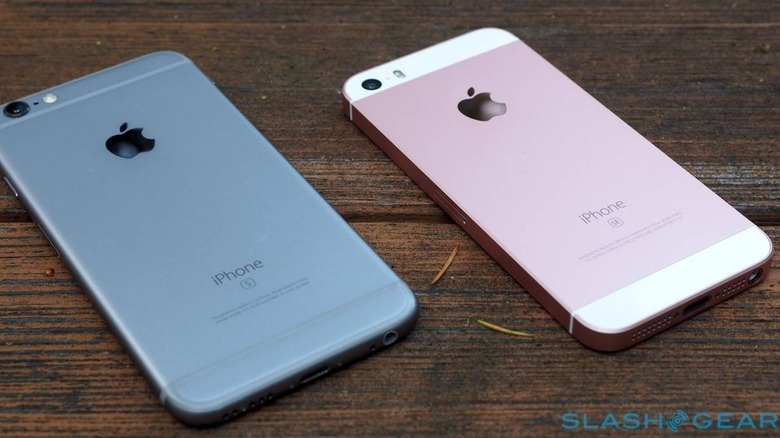 By March, it will have been four years since the iPhone SE launched but the desire for an affordable iPhone has never wavered. In fact, it may have become even greater in light of the steadily rising prices of Apple's premium phones. The long wait might be over as a new report claims that production for a new low-cost iPhone will begin next month, which could hint that the iPhone SE 2, or iPhone 9 according to some quarters, could launch on the first budget iPhone's fourth birthday.
The iPhone SE was one of Apple's most successful mobile devices in the past half-decade because of a combination of reasons. Price was definitely a factor but it also offered long-time iPhone fans a reprieve from all the design changes that Apple was doing. In effect, it gave them an iPhone in the size and appearance of an iPhone 5s but one that sported more modern hardware and supported more recent iOS versions.
One of those factors may not carry over to the iPhone SE 2 or whatever it will be called. If leaks are correct, the next low-cost iPhone will look a lot like the iPhone 8, which gave rise to the iPhone 9 theory. It will be larger than the iPhone SE and bear the very same design that many iPhone SE refugees tried to run away from.
Apple unofficially argued that the iPhone SE was never really about the design. It was about making Apple's technologies available at a more affordable price tag. That said, this upcoming iPhone will still be sticking to the tried and true Touch ID rather than Face ID. Apple has been pushing the latter as a more secure system but the hardware required for it is also more expensive.
Bloomberg's sources report that the iPhone SE successor will start its production run in February, setting the stage for a potential March launch. That leaves plenty of time for leaks to land regarding this iPhone's final name and, more importantly, its starting retail price.