iPhone firmware 2.2 update details roundup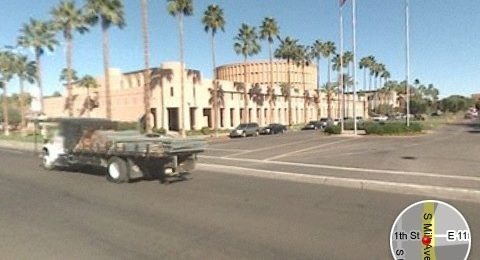 Now that we have all had an opportunity to upgrade to the newest version of the iPhone firmware 2.2, it is very clear that there are a lot of changes made to this version. From what we have seen, every single one of the reported features is present and working very well.
From the addition of Google street view and walking directions, to over-the-air podcast downloads, Apple has made quite an effort to make this handset more user friendly than before. One thing we can't help but wonder is, where is the flash support, copy and paste, and MMS that we have all been asking for? We also found it a bit ironic that Apple releases the update on the same day that the Blackberry Storm was released. Could this have been intentional? Here is a rundown of all the features we have found that Apple has included in the 2.2 firmware update.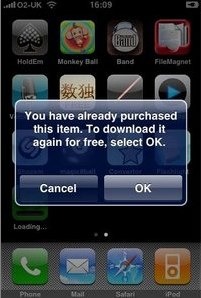 In an effort to fix an otherwise broken rating system, Apple has instated a rate before you delete feature. This feature allows you to either rate the application from 1 to5, or opt out by selecting "No Thanks."
Safari has gotten a slight interface change to the address bar. Now instead of the  search icon on the left of the address bar and an "X" on the right, you will find the address bar window is shortened and placed to the left of the newly added search window. This layout basically shortens the process required in order to search. The changes to Safari that we cannot visually see are labeled as "Improved Safari Performance."
Further integration with iPhoto, allowing users to preview iPhone screenshots. We are particularly happy about this one; you don't know what life is like without it. Previously they were only displayed as blank pages.
Apple has also added walking direction to help people navigate without being on the road. This feature will be particularly useful when trying to find a location in New York.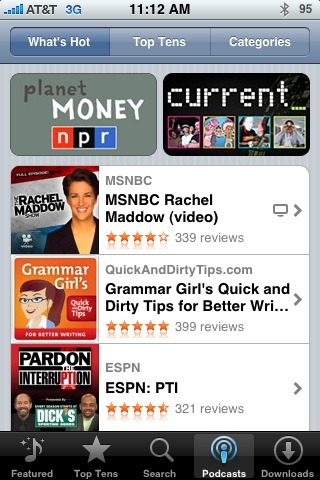 The last notable change in the iPhone firmware 2.2 that we can see, is the new addition of the podcast section to the mobile iTunes store. Now you are able to download your favorite podcasts over-the-air without having to connect to your computer.
There is a new convenient home screen shortcut that takes you back to the main panel just by holding the home button. For those of us who have too many applications, now we don't have to flip through all the pages to get back to our most frequently used apps.
There are also many security issue fixes that will better protect your personal information from others. The most notable fix that Apple promised back in September, will prevent anyone who has physical access from being able to read email or view your contacts.
The App Store has undergone a few changes as well; one that we have previously heard of is the top featured paid and featured free application view. Now users can browse the most popular applications in the free and paid application categories.  Also when viewing the application description you can now view multiple screenshots, whereas before you were only able to view one.
Google Street View has been brought to the iPhone in this update. Now you can quickly and easily see the location that you are searching for. The drawback to this feature is that you must first search for the location in order to view it. You can't actively browse brows the map as you do on the web version.