iPhone 8 Prototype Puts Screen In Perspective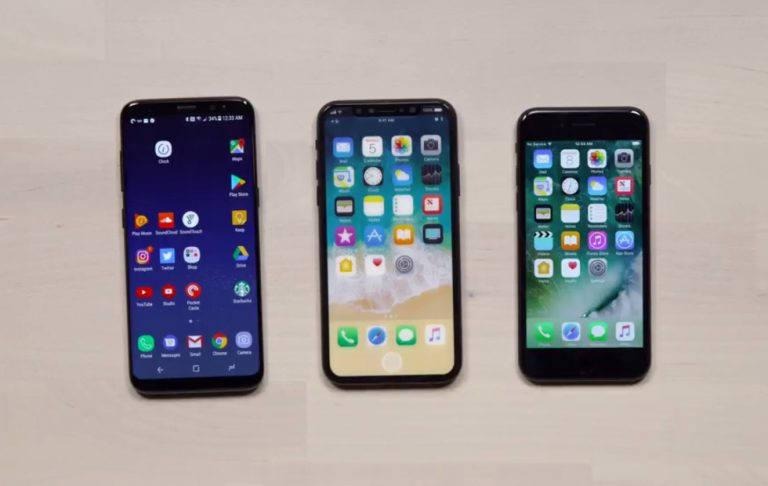 In the past, people were content with just seeing schematics of still to be announced phones. Then the world advanced to 3D renders and now, 3D printing. So it's not exactly surprising that we're not getting overloaded with prototypes of popular models, including the iPhone 8, of course. After OnLeaks' and TigerMobiles' prototype, Unbox Therapy also got his hands on one. This time, though, he goes to great lengths to compare it with what's available in the market right now.
To be clear, the non-working metal prototype was also made from schematics only, not from any (illegally) acquired factory model. Unbox Therapy even uses an iPhone 8 screen protector to simulate the display. In other words, there may be some discrepancies between all these prototypes and the final product, but most of them mesh with what we've heard so far.
And, of course, the screen is the star of the show here. Unbox Therapy measures the iPhone 8 dummy screen at 5.8 inches, which is by far still larger than the iPhone 7 Plus we have today. He also compares it to the Samsung Galaxy S8 which is its closest rival in that bezel-less game. In that single aspect, both seem to be near equal, especially with the iPhone 8 rumored to use an OLED panel. It will, then, boil down to other features like OS, fingerprint scanner, and headphone jack.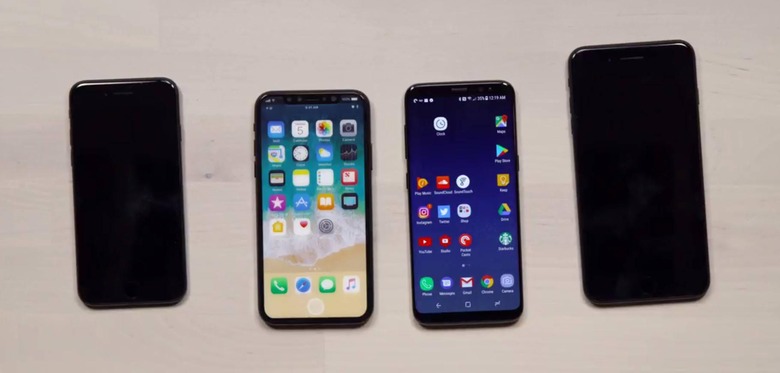 One part of the screen that hasn't really been talked about much is the part flanking the cutout for the front sensors on top. The mockup shows just a few status icons, which is pretty much all that you can fit in that small space. It won't be enough to fit all the information you have right now on a regular iPhone, which means you'll still be sacrificing a whole line for that.
The topic of a fingerprint scanner, or rather the lack of it, also comes up and it might be the most debatable feature (or misfeature) of the iPhone 8. Apple will surely be able to spin how secure facial recognition will be if it goes that route, but it will need more than it's own word to convince consumers who have gotten so used to the convenience and security of Touch ID.