iPhone 8 Plus vs Pixel 2 XL vs Galaxy Note 8: which one to buy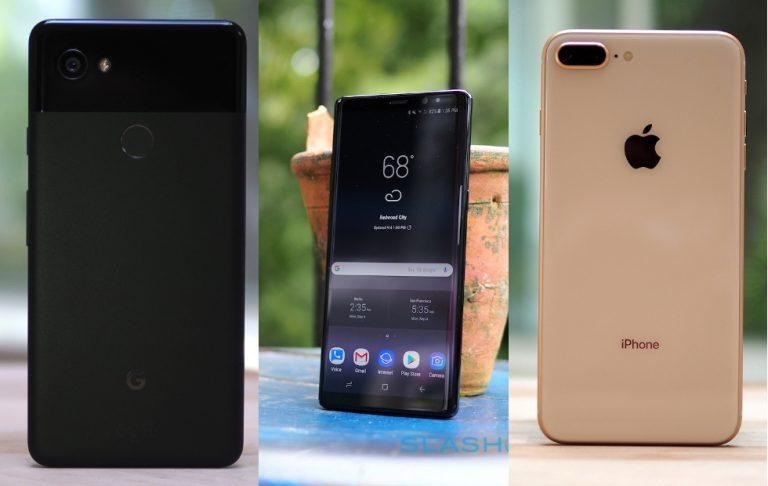 We are just two and a half months away from calling the year over and we already have most of this year's top smartphones lined up in stores. Of course, we're still waiting for the iPhone X to finally land in users' hands, but, unless you already had your heart set on Apple's most expensive iPhone to date, you might already be weighing your options with what's available. So which among this year's top three, the Apple iPhone 8 Plus, the Google Pixel 2, and the Samsung Galaxy Note 8, deserves your well-earned money? We take a look beyond the spec sheet to bring to light each one's strengths and, of course, flaws.
iPhone 8 Plus
The iPhone 8 will soon be eclipsed by the iPhone X, but, novel as that may be, not everyone wants it, much less afford it. In fact, the iPhone 8's biggest strength might actually be its familiar design and mostly conventional features, standing tall and proud amidst a sea of change.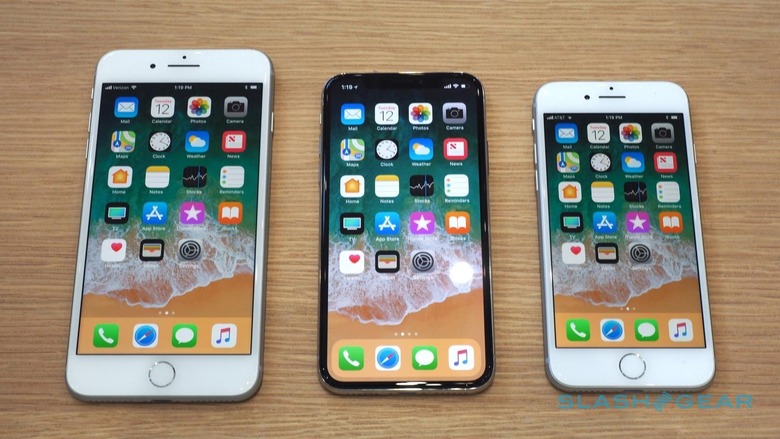 The iPhone 8 and 8 Plus, for example, retains an LCD screen even while many are switching to OLED. OLED might have some advantages, but it's not perfect either. In addition, Apple has had years to perfect its LCD technology, something the experts at DisplayMate will attest to. The iPhone 8's screen is bright and its colors are crisp and accurate. They're also cheaper to make.
Apple didn't change the iPhone formula that much, which is actually good. As benchmarks have shown, Apple's processors still runs circles around some Android phones, even when it has less raw power to work with. One thing that Apple did change was the addition of wireless charging at long last. That was thanks to its change in materials, using glass on the back once more.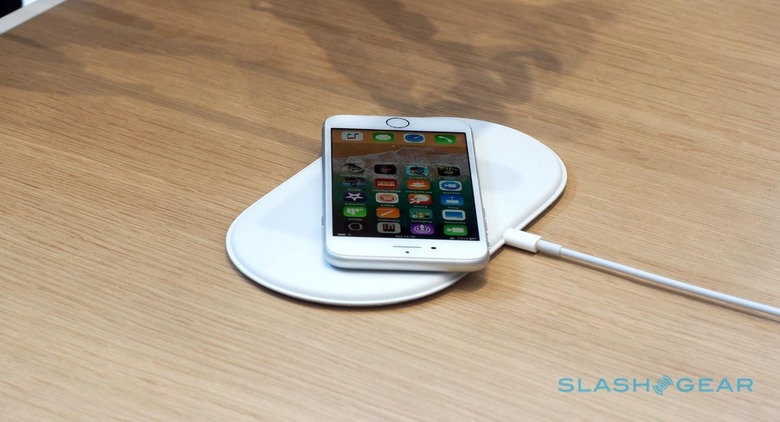 Sadly, that isn't enough to mask the fact that the iPhone 8 still has the smallest battery among the three, even with the iPhone 8 Plus' larger pack. Again, same formula. The iPhone 8 Plus' dual camera is, of course still great and is one of the highest rated on DxOMark. Sadly, not only does it tie with the Galaxy Note 8, both have also been overtaken by the Google Pixel 2 and, just now, the Huawei Mate 10 Pro.
Pixel 2 XL
The Pixel 2 XL is hailed as the pinnacle of Android smartphones, though that might be a bit of a stretch in some regard. True, it is "Made by Google" itself and, therefore, should represent the ideal Android smartphone. It has the best camera in town, say DxOMark, which is quite an accomplishment considering how much it is able to do with only one camera. Tie that with a no longer unlimited offer of Google Photos cloud storage and you've got the makings of a great memory recorder.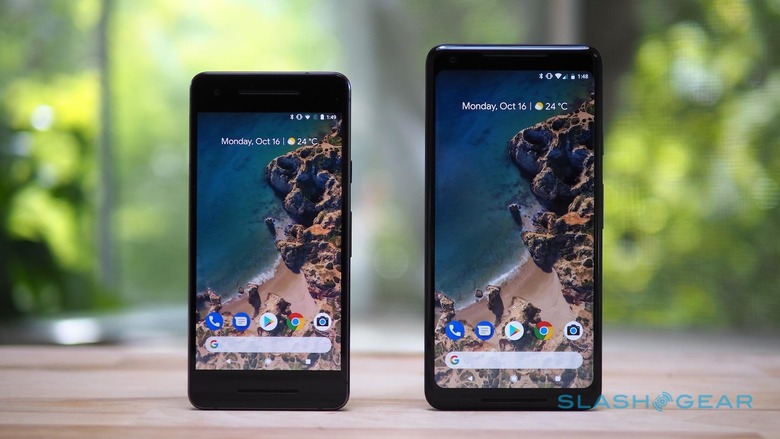 Of course, the rest of the phone is great as well, both hardware and software. The promise of three years' worth of consistent updates is music to Android fans' ears. The HTC-inspired Active Edge may or may not be a good thing, depending on how Google plans to move forward with it. And the dual tone, dual material design is always going to be a head turner at first glance.
Sadly, the Google Pixel 2 XL has a collection of small peeves and issues that can gnaw at your consciousness. The phones durability as well as that of its fingerprint sensor is now in question. It's IP68 rating, while tons better than the first Google Pixel, is still one point shy of the top. Wireless charging has been around for years but Google has seemingly forgotten ever since the Nexus 6. And the comparatively dull colors on the P-OLED screen, which might be fixed by an update, doesn't give a good first impression of what should be the best of the best Android phone.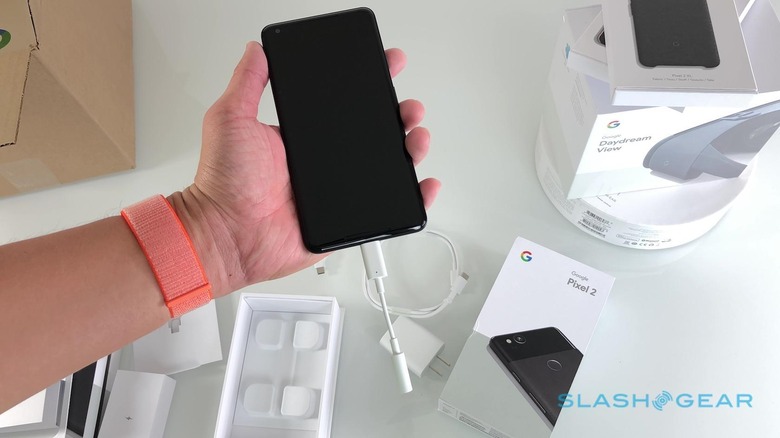 Galaxy Note 8
And then there's the Galaxy Note 8, Samsung's second flagship of the year. In all honesty, it should probably be compared to the iPhone X because of its price, but that would be its only point of comparison really. In almost all other things, the Galaxy Note 8 will be rubbing shoulders with these two.
Samsung has been doing Super AMOLED on phones for years, so it has gotten this down to a T compared to Google or LG. And unlike Google, Samsung gives users a bit more control over color saturation, knowing first hand that no one setting fits all. Samsung also has had the advantage of already having a second phone with almost no bezels, so it isn't really that surprising that it has nearly gotten everything right.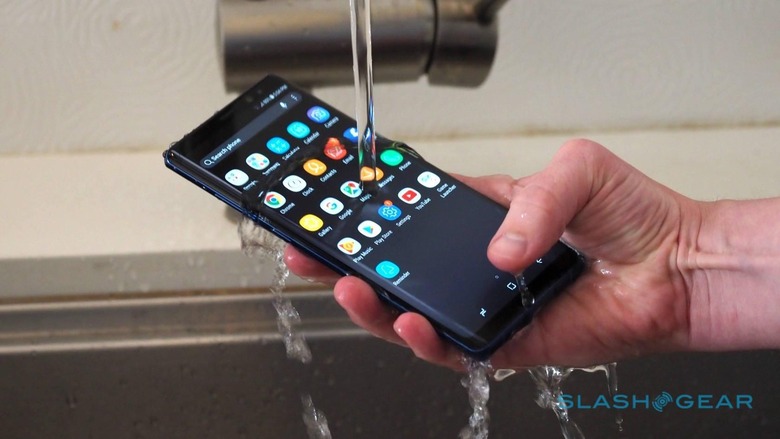 It is, however, its first dual camera attempt, and it is impressive that it almost got it perfectly on first try. Of course, it does now sit well below the Pixel 2 XL and the Huawei Mate 10 Pro. It's S Pen is as powerful as always and it is also one of the only remain flagship smartphones with a 3.5 mm headphone jack.
But its price tag hovers over it like a Sword of Damocles. Only the staunchest S Pen fan will be able to justify the costs. Remarkable as its dual cameras may be, even the Pixel 2 XL's single camera is able to perform just as well at a considerably lower price. And TouchWiz, improved and leaner as it may be, will always be an elephant in the room.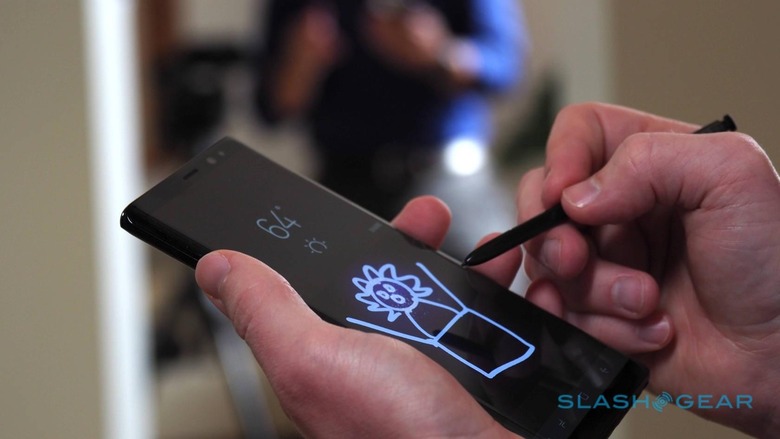 Wrap-up: OS wars redux
So which of the three to go for this holiday shopping spree? Sadly we have to discount the Galaxy Note 8 except for one and only one reason: the S Pen. If you really love the stylus and have the cash to spare, go wild.
Interestingly, with the Galaxy Note 8 out of the way, it boils down to an iOS vs. Android showdown once again. Both the iPhone 8 Plus and the Pixel 2 XL are formidable smartphones and, when you consider all the pros and cons, they're almost on equal footing. And so it becomes a question of which platform you find more comfortable to use.
iOS 11 is already out, but most of its notable features seem to have been designed for the extra larger screens of iPads. It is also beset with problems, though Apple has been quick, nay quicker, to patch them up. At least those that it considers actual bugs and not features.
In the same vein, Android 8.0 Oreo addresses many pain points in the platform, but the version on the Pixel 2 is, unsurprisingly, a bit special. But more than just the platform itself, it's Google's ecosystem of services that give the Pixel 2 and Pixel 2 XL a special flavor. Ironically, some of those services and features are also available on iOS to some extent, which does make part of that argument a bit moot.