iPhone 8 "Mirror" Variant Is Just Begging To Be Dirty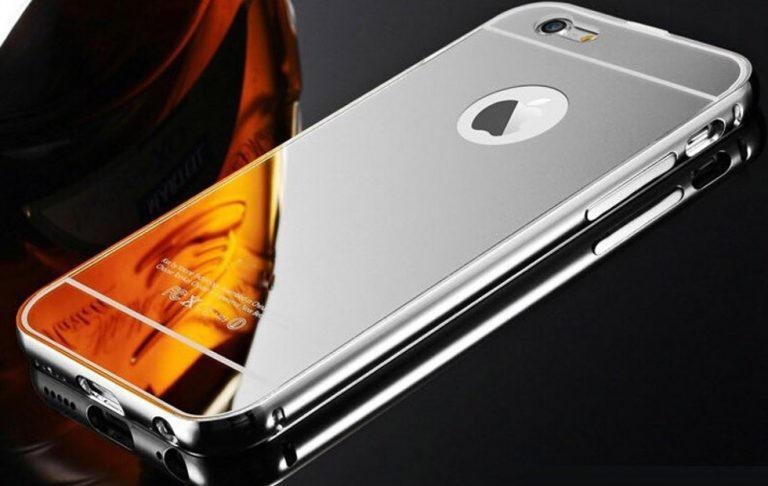 Black isn't the new black anymore. Fingerprints are the new black. Just look at all fuss around fingerprint sensors or the lack of them. That fascinations with our unique body marks has seemingly extended to smartphone designs, with more and more flagships sporting high-gloss glass backs that are veritable fingerprint magnets. Unsurprisingly, Apple will be trumping them all. According to a new leak, the OLED iPhone 8 will come in four colors, one of which will have give you a mirror on its back.
Laugh all you want, but this new "color" might have practical benefits. For one, it removes the need to always be carrying around a pocket mirror. Some people use their smartphone's selfie camera as mirrors anyway. And speaking of selfies, this does make it easier to capture high-resolution selfies using the iPhone's better camera, without having to resort to gimmicks like second screens.
There are, of course, disadvantages, primarily with smudges. Smartphone makers haven't yet applied oleophobic properties to their shiny new glass backs, at least not in a way that really makes it impervious to fingerprints. A full-body mirror could only make matters worse. Then there's the reflective property of mirror, which would reflect anything and everything indiscriminately, like blinding light.
Benjamin Geskin, who broke the leak on Twitter, doesn't have much else to say other than the existence of this new "color". He only showed an iPhone 6s case that does exactly the above. Without the fingerprints yet, of course. He also mentions that this is the new color out of four, which means that the other three are colors we've already seen. That includes any combination of Black, Silver, Gold, Jet Black, Rose Gold, or even Red.
The 2017 iPhone models, including this OLED iPhone 8 and more conventional iPhone 7s and 7s Plus, are expected to be announced in September. The iPhone 8 has already earned a lot of coverage for its display on the front, but this new "color" tips the scales a bit and turns the attention to its back as well.