iPhone 8 dummy model pics surface, confirm features so far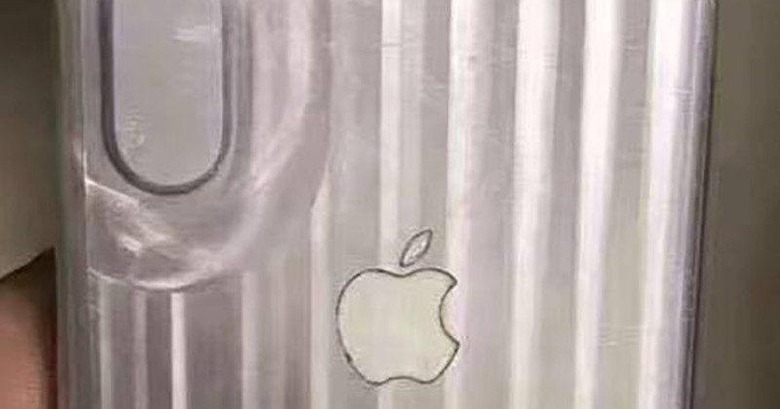 The all-screen smartphone wars have begun. LG and Samsung already have their guns ablazing and, in just a few months, so too will Apple. And because there's still a lot of time before that happens, there's plenty of time for leaks of what the iPhone 8 could look like. This latest photo dump supposedly doesn't come from mere schematics. According to Benjamin Geskin, Foxconn confirmed that these are CNC dummy models of what we'll soon gawk at as the iPhone 8, in all its shiny, glassy glory.
Much of the iPhone 8 "models" we've seen so far have been of schematics or renders based on those schematics. These photos seem to match most, if not all, of what we've seen so far and, if Foxconn is on the mark, then this could very well be the final form of the iPhone 8. Give or take a few features.
There is no head-on view of the screen itself, but we can pretty much see it's almost all screen on the front. There's just a hint of nothing but a speaker grille at the top. No visible fingerprint scanner, front or back. Which means either Apple as indeed been able to develop that under-the-screen sensor or the iPhone 8 won't have Touch ID at all.
The back is also clean as a whistle, missing even the iconic Apple logo in at least one incarnation. It could, of course, simply be an early version of the dummy model. One other dummy does have the cutout. The very black glass back curves at the edges in typical 2.5D fashion, with front and back joined together by an aluminum edge. This could bring back memories of the iPhone 4.
Geskin also shares familiar schematics of the iPhone 8. That includes the "hidden" row of sensors at the top and the vertically arranged dual cameras at the bottom. New, however, is a small circle right beside the LED flash, indicating the possible location of the noise-canceling mic.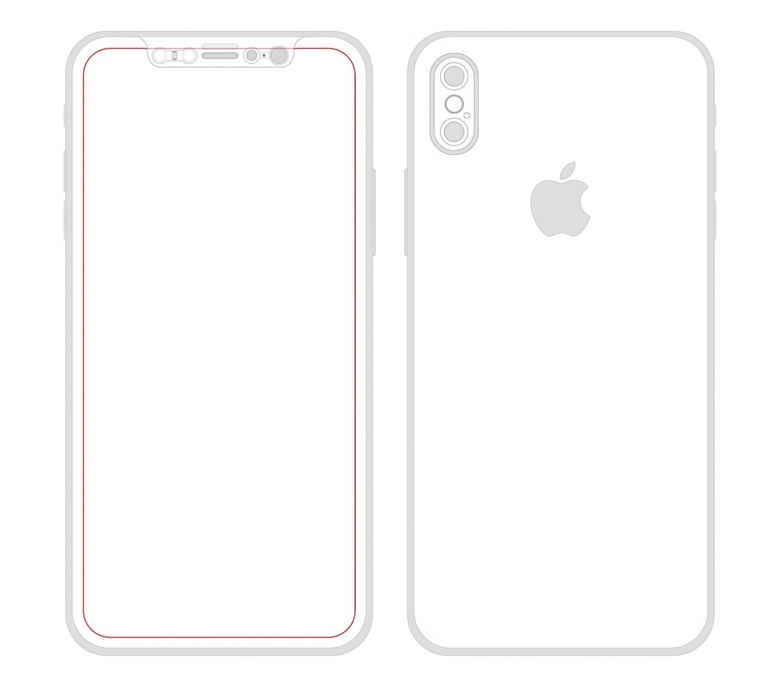 VIA: @Benjamin Geskin