iPhone 7 Plus turns up on Geekbench, destroys Snapdragon 820 Androids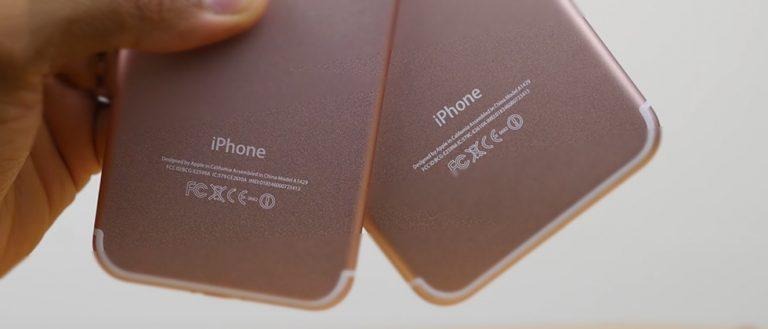 Yesterday a rumor popped up that suggested that the iPhone 7 Plus would be packing a new 2.4GHz A10 processor under the hood. The rumor also suggested that the new iPhone would also come in a new color called piano black. Today the iPhone 7 Plus has allegedly turned up on GeekBench showing off its impressive performance.
The GeekBench results call the device the iPhone9,3 which is thought to be the iPhone 7 plus device and it has single-core performance that blows the competition out of the water. The smartphone racked up a single-core score of 3379 and a multi-core score of 5495. To compare the Exynos 8890 version of the Galaxy Note 7 scored 2067.66 on single-core, meaning the iPhone 7 was over 1300 points higher in single-core performance than the Note 7.
That also shows a massive gain in performance compared to the iPhone 6s Plus that racked up 2562 in single-core performance. The Snapdragon 820 version of the Note 7 managed only 1896 on the single core benchmark. The multi-core benchmark also shows massive gains compared to the previous iPhone with a score of 5495 compared to 4404.
The new iPhone doesn't fare so well in multi-core benchmarks next to the competition though with the Exynos 8890 racking up a multi-core score of 6100 and the Snapdragon 820 scoring 5511 in that test. One thing of note is that the benchmarks on the iPhone 7 Plus call out only 2GB of RAM. Previous rumors suggested that the smartphone would have 3GB of RAM. We have no way of knowing if this is actually the iPhone 7 Plus, but the device is expected to debut soon and then we will have all the benchmarks to check out that we want.
SOURCE: Phone Arena