iPhone 6s: 12MP iSight camera, Retina Flash, 4k video recording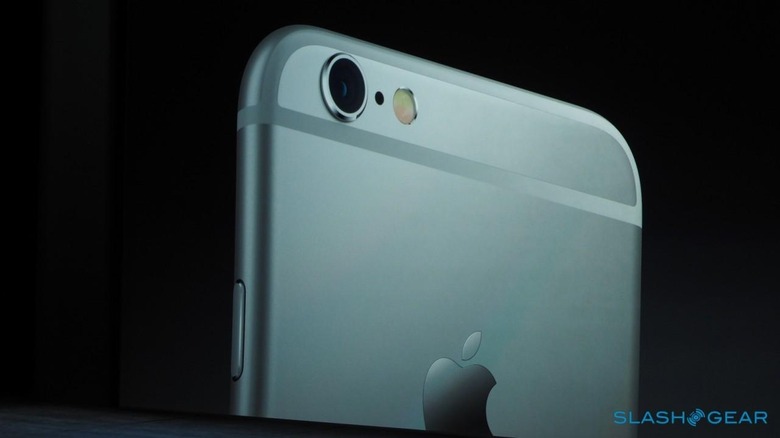 Apple's new iPhone 6s features a new 12MP iSight camera, something that the company says its customers will love to use. The camera features the iSight camera sensor, which brings auto focus, more pixels, and more. Sensors suffer from artifact issues, incorrect colors, and more. Apple has targeted these issues with its iSight tech, bringing "very accurate and precise color", among other things.
"It's an incredible camera, and our customers take stunning photographs with it." Apple has shown off a bunch of pictures taken with the iPhone 6s phones, saying the "depth of field" is incredible, and the color is accurate. The photos are straight from the camera with no retouching.
One of the photos shows a river delta system taken from an airplane, which shows an astounding amount of detail. Apple also shows off images that include both artificial and natural light in the same setting — and based on what we've seen so far, it pulls it off well.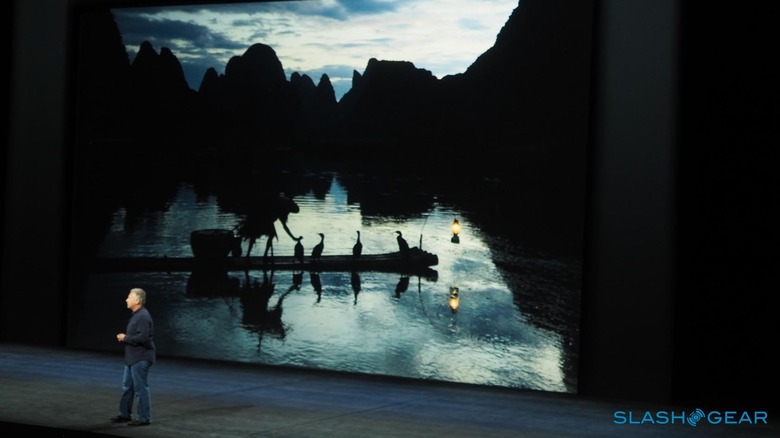 Low-light images also show a high level of detail, something many smartphone cameras cannot pull off adequately. Apple has also shown off a massive 60+ MP panorama created with the iPhone 6s. There's also a new 5MP FaceTime HD front-facing camera for taking selfies.
Other camera details include the TrueTone flash on the back, and for the front the smartphone uses the display as a true-tone flash called "Retina Flash" for selfies — the display will be 3x brighter when triggered as a flash.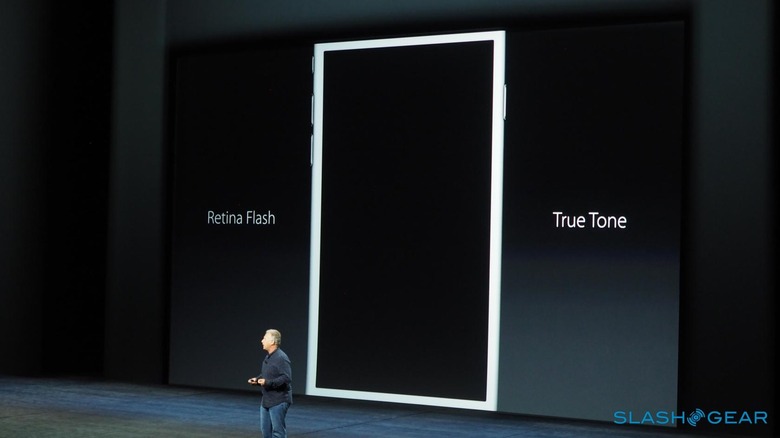 Videos have received a boost, as well, and for the first time can shoot in 4k resolution. Each frame has 8 million pixels, says Apple, for "incredible details". These ultra-high resolution videos can be edited directly in the phone.
Similar to the videos are Live Photos, which are still images that include a brief capture from immediately before the photo was taken, and immediately after. Touch the Live Photo, and it, well, comes alive as a short animation. These Live Photos can be set as backgrounds and more.
[gallerybanner p=402796]