iPhone 6 leak shows volume, power components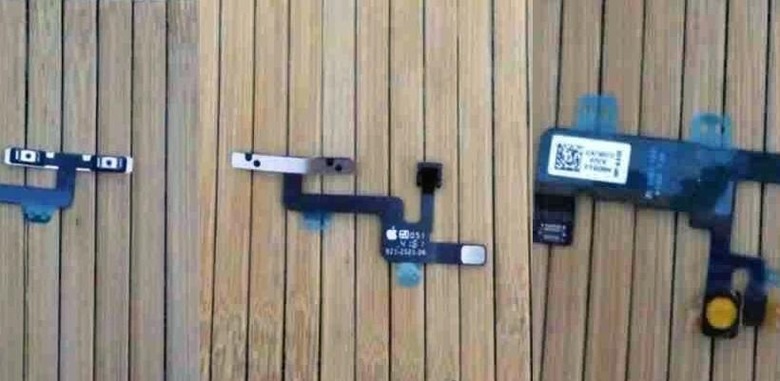 All the talk of Apple's next iPhone, and nothing solid backing it up! We've found what might be the first look at components for the redesigned iPhone. Though a cursory glance would suggest they're just some off-the-shelf components, it doesn't seem that way.
The images, found on Imgur and first reported by an Apple blog in Taiwan, point to the volume rocker and power button components for the new iPhone. We see two cables, one for the volume rocker, and a separate one for the power button. That may seem insignificant, but it's not — if these are indeed innards for the new iPhone.
At least one of the cables has an Apple logo on it, so we're at least confident it's supposed to be for some Apple device. There are also two cables, whereas past iPhones have had one cable connecting both the power and volume buttons. This could lend credence to the rumors and leaks suggesting Apple has moved the power button to the side of the device.
The pics are four hours old, so they're likely fresh of an assembly line in China — if they're for the latest iPhone. We've heard time and again that iPhone 6 manufacturing is supposed to ramp up this month, so we're hoping this is the first of many leaks we get until a Fall launch.
Thanks, Dean!