iPhone 5se rumored to ditch Rose Gold for Hot Pink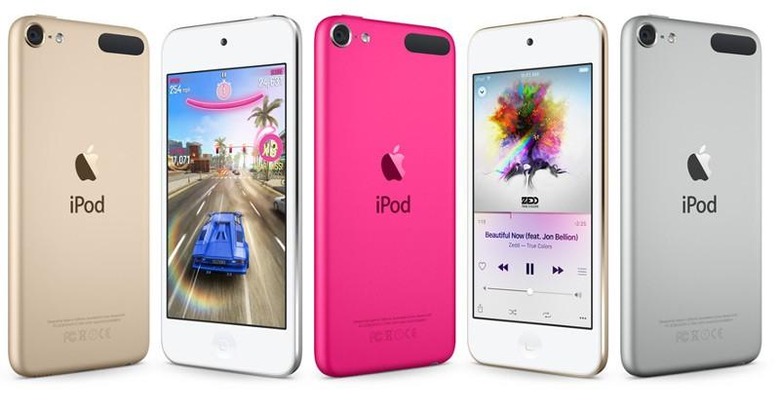 Just when you thought the rumor dust around the 4-inch iPhone has more or less settled a month before it is finally revealed, here comes a new one that could tickle some pink, pardon the pun. Apparently, according to a third party accessory maker in Japan, the upcoming iPhone 5se, whose name still isn't final of course, will come in three color option of Silver, Space Gray, and Pink. What's that you say? No Rose Gold? Apparently so. And it might seem that regular Gold might be missing as well.
The manufacturer reportedly compared the pink of the iPhone 5se to that of the 6th generation iPod Touch. If so, then the shade pink we will most likely see is usually described as "Hot Pink". There was a point in time in mobile history when pink has a hot (again, pardon the pun) item and the iPhone 5se, which is itself sort of a throwback to the older iPhone generations, might be giving a nod to that as well.
And what happened to the Rose Gold iPhone variant? That's a relatively new addition and a rare one at that in some markets. Apple might be reserving that less glaring shade for its more current premium, not to mention more premium, iPhone 6s pair. As for the plain Gold color itself, it is quite strange that it would be left out as well. Perhaps Apple's way of balancing the odds against the iPhone 5se.
The iPhone 5se is expected to have a 4-inch 1136x640 display, an Apple A8 processor and M8 co-processor, 1 GB of RAM, and 8 megapixel rear camera, and a 1.2 megapixel front camera. To some extent, aside from the ability to make calls and the presence of an NFC chip for Apple Pay, the iPhone 5se does sound a lot like the iPod Touch 6th gen on the inside already. And now it might be the same on the outside as well, except for the lack of gold.
VIA: Mac Otakara