iPhone 5s and 5c Boost Mobile pricing unveiled ahead of launch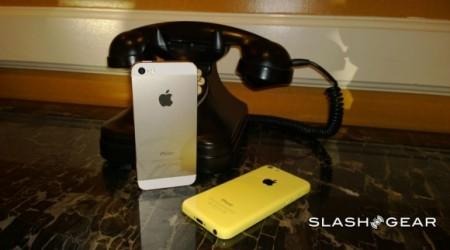 The iPhone 5s (and to a degree, the iPhone 5c) is still a hot item, even if the newly launched iPad Air is currently getting all the attention. For those who want to grab one of the new iPhones but don't want to take on the financial burden on a big-four carrier contract, the smartphone is arriving at another prepaid budget wireless carrier — Boost Mobile. Though there's still a week of waiting left, the pricing has been announced.
Boost Mobile has already revealed that it will be offering the iPhone 5s and the iPhone 5c following some leaks that took place. At the time, the carrier revealed that the two models will be available starting on November 8. For those who take the plunge, you'll be able to grab the phone for $100 off the unsubsidized prices for the phone, with the discount applying across all models.
As far as the iPhone 5s goes, Boost Mobile will be offering the 16GB version of the handset for $549 USD (off contract, obviously), while the 32GB model will be priced at $649 USD and the 64GB version will be priced at $749 USD. The iPhone 5c won't enjoy the same across-the-board discounts, however. While the 16GB iPhone 5c is price-slashed at $449 USD, the 32GB will run you the full $649 USD.
Boost Mobile isn't the first one to follow this pricing structure. Virgin Mobile, which as already revealed its pricing for the newest iPhones, is likewise offering the iPhone 5s and the iPhone 5c at a slashed price of $100 off. Such was announced a solid month ago, leaving a bit of a surprisingly delay between it and the Boost Mobile announcement. The Virgin Mobile offerings are available now.
SOURCE: 9to5Mac