iPhone 4 Launching in China on September 25th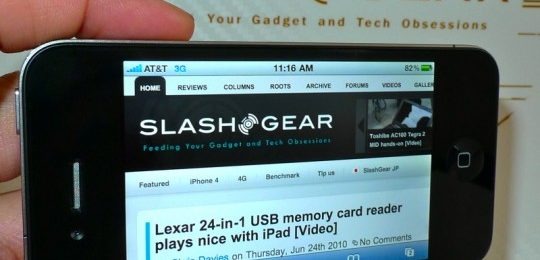 Rumors about the latest generation iPhone heading to China seemed to have been true. Apple has just announced that the iPhone 4 will be made available in China in just a few days. Bringing all of the same features that purchasers around the world have been enjoying for a few months now, the China-bound model is actually launching hand-in-hand with new retail locations opening in the region.
Beginning on September 25th, Chinese customers will be able to pick up the iPhone 4 inside China Unicom retail locations, as well as within Apple Stores. Customers will be able to pick up their new iPhone starting at 8:00am. New locations getting equipped with Apple retail locations include the Hong Kong Plaza in Shanghai, and the other new Apple Store Xidan Joy City in Beijing.
As far as pricing goes, the devices are listed without a contract, but China Unicom will be offering two-year contract pricing at the time of launch. The contract-based pricing should be revealed closer to the launch. But, if you're wondering how much it will cost out-right, that will run you CNY 4,999 for the 16GB version, and CNY 5,999 for the 32GB model. That's about $743 and $892, respectively. Check out the full press release below for any other information you may looking for.
Press Release
New Apple Retail Stores Opening in Shanghai & Beijing
CUPERTINO, California—September 19, 2010—Apple® today announced that iPhone® 4 will be available to customers in China beginning Saturday, September 25 at 8:00 a.m. at Apple Retail Stores including the new Apple Store® Hong Kong Plaza in Shanghai and the new Apple Store Xidan Joy City in Beijing opening on the same day. iPhone 4 will also be available on Saturday at China Unicom retail stores for qualified buyers with a new two year contract.
iPhone 4 features FaceTime®, which makes the dream of video calling a reality, and Apple's stunning new Retina™ display, the highest resolution display ever built into a phone, resulting in super crisp text, images and video. iPhone 4 also features a 5 megapixel camera with LED flash, HD video recording, Apple's A4 processor, a 3-axis gyro and up to 40 percent longer talk time—in a beautiful all-new design of glass and stainless steel that is the thinnest smartphone in the world. iPhone 4 comes with iOS 4, the newest version of the world's most advanced mobile operating system, which includes over 100 new features. The revolutionary App Store℠ provides access to more than 250,000 apps including the new iMovie® app built just for iPhone 4.
Customers who buy their iPhone 4 at an Apple Retail Store will receive free Personal Setup service, helping them customize their new iPhone by setting up their email, loading their favorite apps from the App Store, and other tips to get up and running before they leave the store. In addition, Apple Retail Stores will host special workshops throughout the day to help customers learn more about iPhone 4. Every Apple Retail Store is staffed by a highly trained team of passionate employees who deliver innovative services like these, plus free technical support at the Genius Bar®.
Pricing & Availability
iPhone 4 will be sold in China through Apple's retail stores for a suggested retail price of CNY4,999 for the 16GB model and CNY5,999 for 32GB model without a contract. At China Unicom stores, iPhone 4 will be available for qualified buyers with a new two year contract, sold separately. For pricing and tariff information please visitwww.10010.com. The new Apple Store Hong Kong Plaza is located at 282 Huaihai Zhong Road, Shanghai. The new Apple Store Xidan Joy City is located in the Joy City shopping center at 131 North Xidan Avenue, Beijing. For more information please visit www.apple.com.cn.
Apple designs Macs, the best personal computers in the world, along with OS X, iLife, iWork, and professional software. Apple leads the digital music revolution with its iPods and iTunes online store. Apple is reinventing the mobile phone with its revolutionary iPhone and App Store, and has recently introduced its magical iPad which is defining the future of mobile media and computing devices.