iPhone 4 lands at Walmart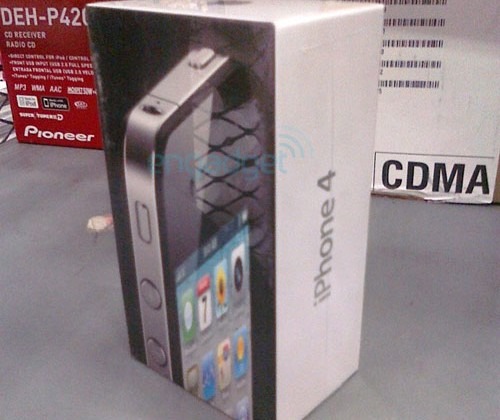 A tipster has sent Engadget the first pic of an iPhone 4 replete with its cardboard box. The handsets are supposedly on hand at many Walmart stores.
I have to say buying something like this from Walmart makes me nervous. The typical Walmart worker at my local store in the electronics area seems challenged simply opening the game case to make a sale.
I shudder to think about them trying to explain to a new iPhone user exactly how to use the device. I guess if you know what you want and can work the iPhone buying there is safe enough. Before you get all excited, that CDMA box in the background is not from the iPhone.