iPhone 12 could be in short supply at launch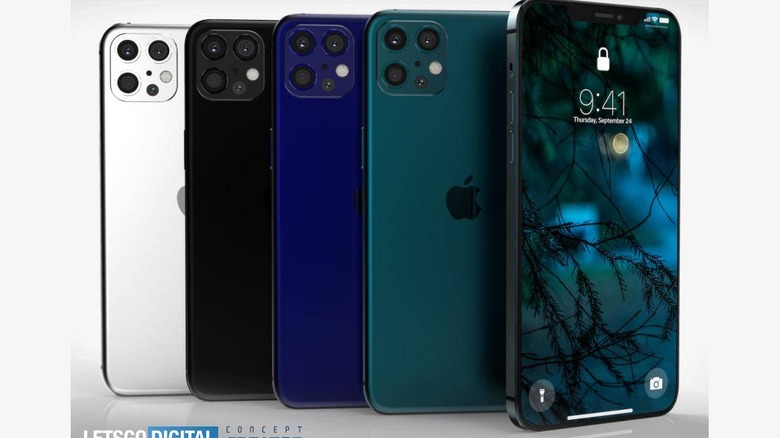 It is frightening how a virus can threaten the entire world in more ways than just claiming lives. The novel coronavirus has already altered many businesses and events, including the annual MWC trade show. Things are, of course, harsher in China, where companies continue to be in lockdown. Companies that the rest of the world rely on especially in terms of production. The situation has rippling effects in the consumer electronics industry, including Apple who might be forced to launch its next iPhone even if the supply will be extremely low at first.
Of course, no one can be blamed for taking caution. Companies in China continue to be closed to protect their own workers while travel to the country is discouraged except for the most critical cases. Last month, Apple restricted travel to China except for "business-critical" tasks and, apparently, finalizing the iPhone 12 might not be as critical at the moment.
DigiTimes reports (via MacRumors) that Apple isn't sending engineers to China to finalize the Engineering Validation Test stage or EVT of the iPhone 12. This stage is necessary to ensure that the design meets Apple's standards before production can proceed.
Production for iPhones usually starts in June in order to reach a substantial number of units by the time Apple launches them in September. Unless it can get engineers to China soon, it will miss that window of opportunity. iPhones will still be made, of course, but manufacturers won't have enough time to make as many as needed to meet expected demand.
Apple will most likely still push through with a September launch of the iPhone 12 but it will face an immediate supply shortage. The iPhone SE 2 or iPhone 9 has reportedly already started production so it won't face the same problem. Its announcement and shipping, however, could still be affected by the ongoing virus situation.