iPhone 1.1.3 firmware for real or fake?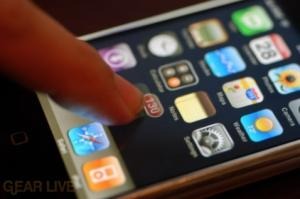 Mac Rumors suspect claims from GearLive may not be real since the alleged features shown do not correlate with some earlier rumors of the upcoming 1.1.3 firmware. However, upon casually inspection, the 1.1.3 screenshots do look convincing.
The iPhone 1.1.3 firmware includes new features such as Edit Home Screen where you can rearrange icons on the home screen. You simply drag icons around with your finger. The Locate Me integration with Google Map is definitely a welcome feature.
In case you're not aware of this feature, it's a pseudo-GPS that uses cell towers to triangulate your position. Send SMS to multiple contacts is another most asked for feature. Then there's the add Safari Bookmarks to your Home Screen feature is nice to have.
UPDATE: Demo video brought to you by cre.ations.net.