iPadOS official: Multitasking, Files, more for iPad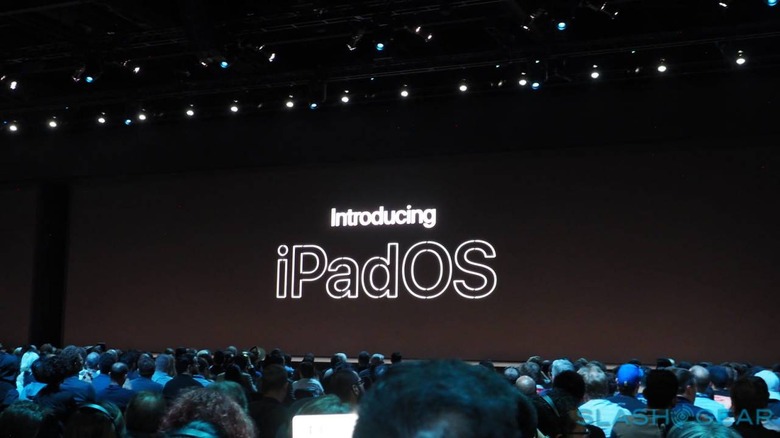 Apple wants the iPad to replace your PC, and it's taking a big step in that direction by introducing iPadOS today. While the first urge might be to accuse this of being just an iPad-centric re-branding of iOS, iPadOS definitely seems to be more than just that. iPadOS has some big features coming along with it, chief among them being improvements to multitasking.
Multitasking, of course, is not a new concept, but if Apple wants the iPad to compete with laptops and desktops, it's a pretty integral feature. Apple has been tweaking its multitasking feature set for quite some time, dubbing it Split View in iPadOS, and it basically does what it says on the tin as it allows you to split your display real estate between two apps. So, you can do things like have an email composition window sitting next to your inbox so you can view previous emails, or look at two text documents side-by-side.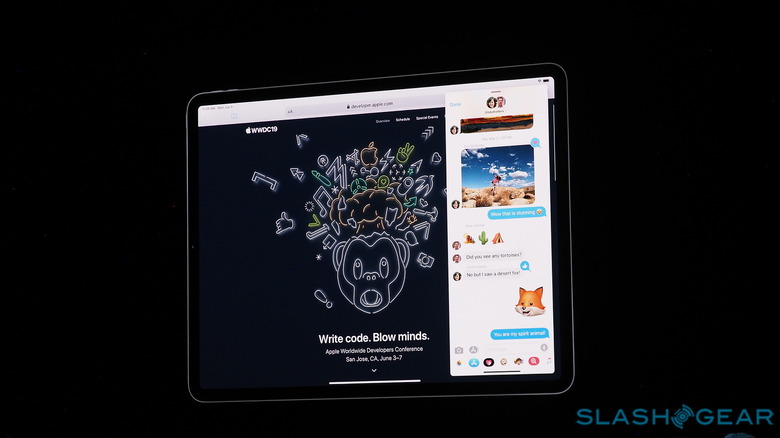 On the home screen, the Mac-like dock that first appeared in iOS 11 is still there, but now app icons are arranged in a tighter grid so you can fit more on one home screen. You'll also be able to pin widgets to the home screen, so you no longer need to swipe over to the Notification Center to view them, and new multitasking gestures will allow you to view all of your apps side-by-side and jump between them with relative ease.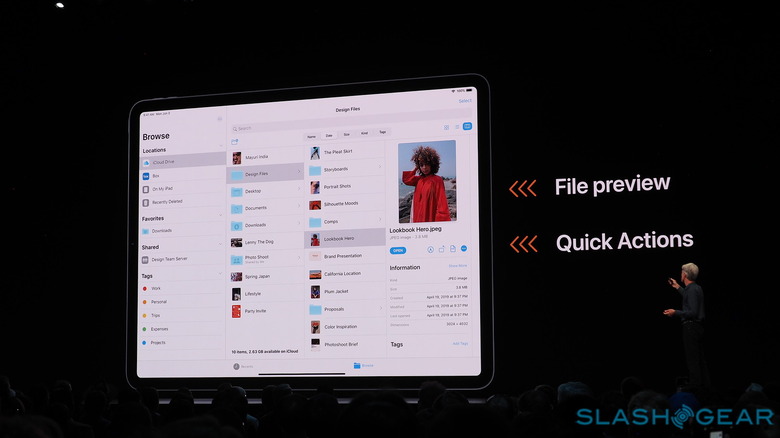 The iPad's Files app is also getting an overhaul in iPadOS, and now it'll feature a column design like the Finder menu on Mac and allow for things like file previews and quick edits. By extension, iCloud Drive will also allow you to share folders now.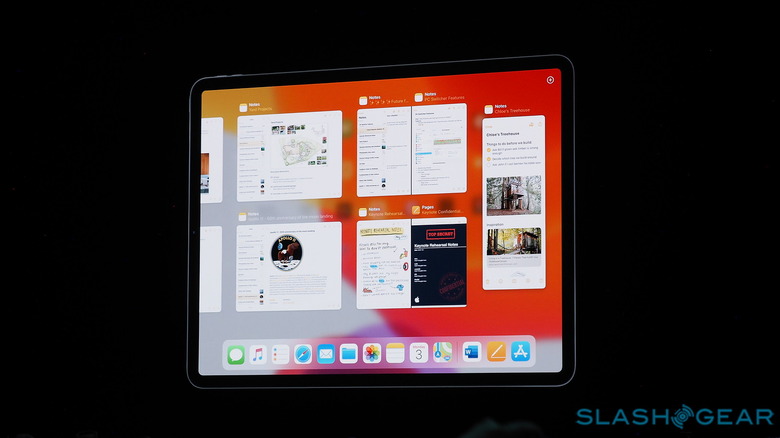 So, if Apple is looking to emulate the desktop experience on a tablet, it seems that iPadOS will get be a good step in that direction. We'll undoubtedly hear more about iPadOS as we move through the summer, so stay tuned for that, and keep it here for more from WWDC 2019.