iPad2 Case Encrusted with Swarovski Elements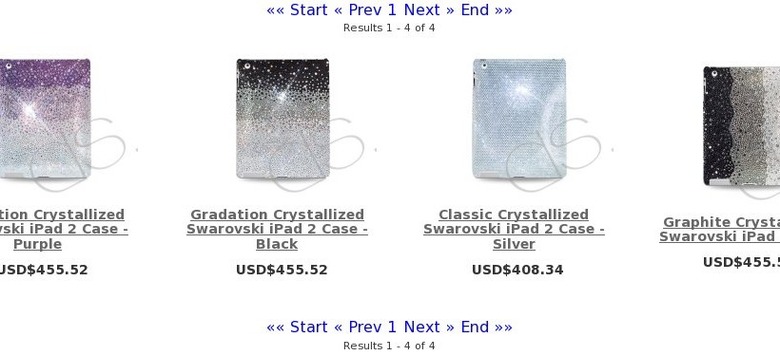 What do you get for the pimp who has everything? You get an iPad 2 and a Swarovski gem encrusted case by Distinctive Styles. This company's website advertises a range of crystal-studded cases for smartphones and tablets. They also offer the more traditional items'de'bling like handbags, lighters and bears. With the release of the iPad 2, DS added four new models of blinged-out gemologically vomitous insanity to their line of luxury gear. You can bling to the max in purple, graphite, classic silver, or gradated versions.
You can get a solid block of bling if you want to cover every single bit of your pad in the non-slip Swarovski elements. If you are looking for a more understated look, you can get a custom design. An artisan will attach the gems one-by-one according to your exacting wishes.
"All cases are not only limited, but also unique!! That is, your own style on the Earth only!!"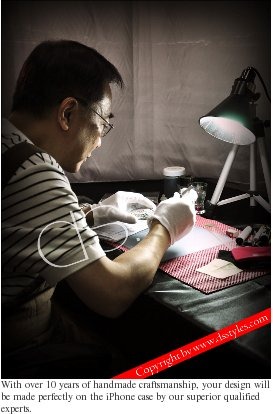 Distinctive Styles offers a wide range of non-blinged products as well. They have cases made from wood to leather to cloth. They support a variety of devices. We don't think we care for anything that doesn't contain Swarovski elements though. Watch this. You'll understand.
[via Distinctive Styles]