iPad Pro prices increase, but not for the reason you think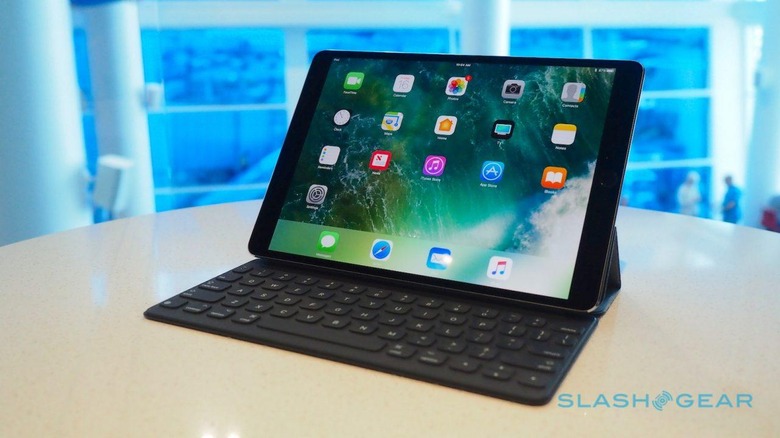 If you've been holding out on getting an iPad Pro, we've got some sour news for you: they just got a bit more expensive. A price hike has been made to both the 10.5-inch and 12.9-inch varieties of iPad Pro with little acknowledgement from Apple. Beginning today, the 256GB and 512GB options for both models of iPad Pro will be $50 more expensive.
While 64GB variants are staying at the same price, the 256GB and 512GB 10.5-inch iPad Pros are now $799 and $999 respectively. Over on the 12.9-inch side, you're looking at new prices of $949 for 256GB and $1149 for 512GB.
Even though it may be easy to look at this and say that Apple simply wants to charge more money (especially when there isn't a explanation from Apple itself), that may not be the motivation behind these price hikes. After all, even though Apple products tend to be a bit on the expensive side, their prices don't usually increase after they're brought to market. Instead, this might have something to do with a parts shortage, if sources speaking to 9to5Mac are to be believed.
More specifically, this price hike could be because NAND flash storage is in short supply. This NAND storage shortage is nothing new, and in fact it could be a reason why it's still difficult to find a Nintendo Switch in some regions even though we're six months out from release. With so many manufacturers chasing NAND storage for their devices, it's no surprise that the shortage is ongoing.
With that in mind, it makes sense that this price increase only affects the larger iPad Pro storage tiers. Of course, Apple is only making the shortage more difficult on itself, given the fact that the freshly announced iPhone 8 and iPhone X use NAND storage as well. We'll see if iPad Pro prices come down anytime soon, but if NAND storage truly is to blame, don't expect a price drop until that shortage has been addressed.