iPad Pro (iPad Air Plus?) schematics, specs possibly leaked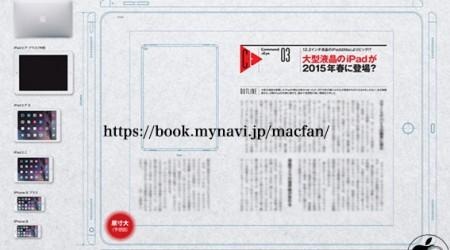 Here we go again — iPad Pro rumors! This time, we're hearing the biggest iPad will be called an iPad Air Pro, keeping with a naming scheme Apple introduced with the iPhone 6 and 6 Plus. As you might have guessed, it's still rumored to sport a 12-inch screen, basically making it a screen pinched from your MacBook Air (just, you know, hopefully with a better resolution). We're also seeing some leaked schematics that claim to show a product in the works.
So what do these schematics show? A product with a 12.2-inch LCD screen, and dimensions of 305.31 x 220.8 x 7mm. A new A9 processor is also included, and four speakers are said to adorn the four sides of the device, providing a good audio experience in any orientation. Well, better than one speaker on the bottom of a device, at least.
It's the latest in a long line of rumors about the iPad Pro/Air Plus. The news is also easily dismissed. The "schematics" aren't entirely convincing; neither is the spec sheet. If you asked someone to think really hard about what an iPad Pro should/could realistically deliver, this is what you'd get.
Apple has said the larger iPad was a concept, but not really a "thing" yet. The device is intriguing, but not one that will likely catch on for most consumers. There's also the sticky issue of tablet shipments slowing, and in the case of the iPad, reversing trend.
Does a larger iPad refresh the tablet market, or is it too large (and probably too expensive) to make you want one?
Source: Mac Fan
Via: 9to5Mac