iPad mini shipments delayed two weeks, selling for big bucks on eBay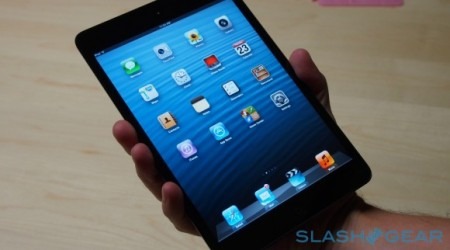 If you were planning to buy an iPad mini and wanted it to arrive on launch day (November 2), then you were no doubt camped out in front of your computer at midnight with your credit card in hand and repeatedly tapping the F5 key. However, it seems that wasn't too necessary, since the black version of the device just now sold out. And since the iPad mini is now completely sold out of launch day shipments, the tablet is selling for huge bucks on eBay.
Of course, you can still order an iPad mini if you'd like, but you'll be waiting a couple more weeks for your unit to arrive on your doorstep. The white version sold out quickly — almost instantaneously after Apple flipped the switch to begin the pre-order process. However, the black model remained available throughout the day.
This goes to show just how popular white versions of Apple products are. When Apple first introduced white products starting with the iPhone 3G, we thought it wouldn't catch on as much as the company's tried and true black versions, but it seems customers really like the color of purity when it comes to mobile devices.
While some critics and potential buyers of the iPad mini scoffed at the $329 price tag, it seems most people aren't too bothered by it. iPad minis are even selling for greater than the $329 price on eBay, and I even spotted one that sold for $900, with the seller claiming that he could ship the device "ASAP" since he works at Best Buy and ended up snatching one early. We're not sure how illegal this is, but it goes to show that some people will spend almost $1,000 to get an iPad mini early. However, most eBay auctions for iPad minis are selling for over $400, which is a bit more reasonable than $900, but still pretty crazy.
[via eWeek]