iPad mini 2nd-generation rear shell leaks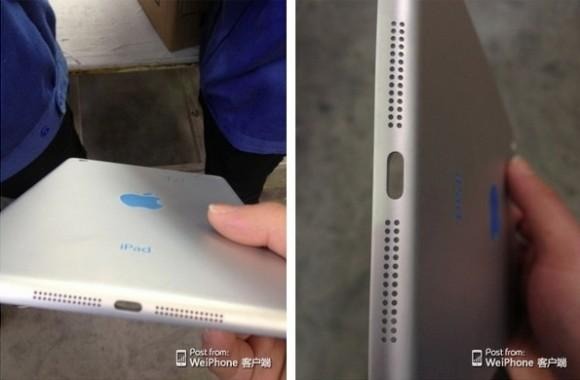 We haven't been hearing much hearsay on the second-generation iPad mini. Of course, we know it's coming at some point, but today's leak seems to be the first out of many that we'll see in the coming months. Unconfirmed photos of what appear to be the rear shell of the second-gen iPad mini have leaked out onto the interwebs.
A member of Chinese site WeiPhone has posted photos of the rear shell in a forum thread, which shows all angles of the piece of aluminum that is said to be a part of the second-gen iPad mini. Of course, the shell looks very similar to the current iPad mini, but it does look a tad bit thicker. That could just be the angles of the photos giving us that effect, but a thicker iPad mini wouldn't be unheard of.
For instance, the full-size iPad gained a bit of thickness after the iPad 2. Granted, it's only a bit thicker, but the thinnest iPad that we've seen came out over two years ago. Apple may be stuffing a Retina display in the iPad mini, as well as some faster hardware, which would understandably make the device just a tad thicker than before.
The photos also show a bright blue Apple logo, as well as the word "iPad" towards the bottom. We're guessing this just a part of the manufacturing process, or it could mean that Apple is planning to offer colored logos with this next-gen device, although that seems highly unlikely. Obviously, we don't know much about this leak, so we're keeping a good amount of salt nearby until we hear something a bit more official.
[via MacRumors]