iPad Heading To 3 In The UK In The Coming Months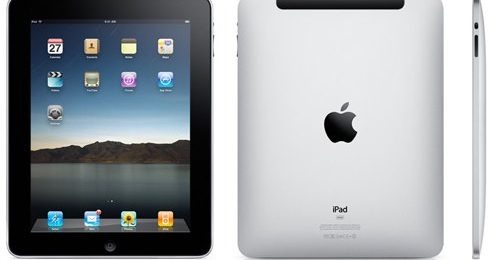 Samsung's tablet device, the Galaxy Tab, is popping up pretty much everywhere that you could imagine to find a 7-inch tablet device, but there's still plenty of room, and desire, for Apple's 9.7-inch tablet contraption of their own. While rumors of the second generation iPad are already in full tilt, that's not stopping the UK carrier 3 from planning on launching the original iPad for their subscribers in the coming months.
It was just announced on 3 UK's blog that the iPad is coming to the wireless carrier. Not surprisingly though, the announcement isn't tacked onto any additional information at this point. The carrier simply points out that the tablet is a great way to use apps, and stay connected. They do say that they'll offer a model that promotes not just the WiFi-only model, but also with 3G access. And, as we mentioned above, 3 isn't giving an exact launch date, just saying that the device will be available "in the coming months."
So if you can ignore those iPad 2 rumors, especially for that April launch date, then perhaps signing over a contract to get your hands on the iPad isn't that bad of an idea. As long as the prices aren't too ridiculous.
[via 3's Blog; thanks, SuperCoolKg!]