iPad Coming In 7-Inch Version, Bringing Two Cameras Along With It In 2011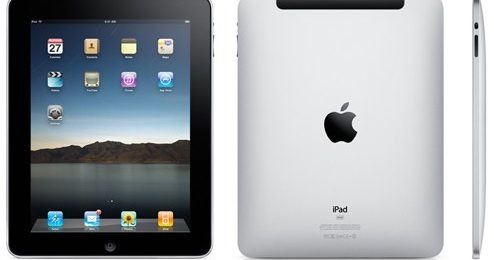 A new report from Rodman & Renshaw analyst Ashok Kumar claims that Apple is currently working on a smaller, camera-featuring iPad, which is set to debut some time in the early part of 2011. Annual refreshes for Apple-based technology isn't a new thing, so everyone is already expecting Apple to announce a new iPad next year, but these new claims make it sound like Apple is indeed taking a look at the competition, and readying their hardware to reflect that.
The competition is coming the strongest from Android, Google's mobile Operating System. And from other manufacturers, like Samsung, which just introduced their brand new tablet device, the Galaxy Tab. The Tab features a 7-inch display, and both front- and rear-facing cameras, which will let it take advantage of video chatting. And considering the iPhone and iPod Touch are currently taking advantage of FaceTime, Apple's own video chatting application/feature, it's no surprise that the next version of the iPad would want to take advantage of that.
Earlier rumors suggested that the next iPad would have only one camera, but this new report from Kumar says that two cameras are expected. The 7-inch report, claiming that Apple is working on a significantly smaller tablet device, suggests that the release of other Android-based tablets, and perhaps the Tab in particular, are causing Apple to play with the idea of releasing a stark change in their tablet ideas. Traditionally, the iPad refresh would have meant the same sized display, at least, but with extras added on to make people want to buy it.
Of course, rumors about a smaller iPad pre-date the launch of the tablet device from Apple, so it could be that the Cupertino-based company has been working on the smaller device for some time now. Either way, it would probably mean a cheaper price tag for consumers, as well as make the device itself lighter to hold, and more one-handed friendly.
[via GigaOM]